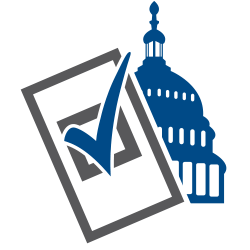 On this page, you'll find proposals that aim to improve affordability in innovative ways for students outside of grant or campus-based aid funding proposals.
S.1581 — Diversify Act
Sponsor: Sen. Booker [D-NJ]
Introduced: 05/11/2023
NASFAA Summary & Analysis: This bill would increase the maximum TEACH Grant award to $8,000 per year and amend the program to cover the full cost of attendance, not just tuition, fees, and institutionally-owned housing. The bill would also end annual cuts to the program and also require that ED send TEACH Grant recipients an electronic certification once they have completed their service.
H.R.3183 — EATS Act of 2023
Sponsor: Rep. Gomez [D-CA]
Introduced: 05/10/2023
NASFAA Summary & Analysis: This bill would amend the Food and Nutrition Act of 2008 and expand eligibility to Supplemental Nutrition Assistance Program (SNAP) benefits to students enrolled in higher education institutions. This bill would eliminate work-for-food barriers and would extend regulations to the SNAP program that were implemented as a result of the COVID-19 pandemic.
H.R.3028 — Community and Technical College Investment Act
Sponsor: Smith [D-WA]
Introduced: 04/28/2023
NASFAA Summary & Analysis: This bill would create tuition-free community and technical colleges in states that submit an application to ED, and would provide funding and support services. The support services would help students enroll in and successfully complete their programs by expanding funding for things such as temporary assistance for needy families, supplemental nutrition assistance, and housing assistance. States would need to have a plan for interagency data collection between various stakeholders to measure the outcomes and success of the programs. No later than 1 year after grants have been provided to the states, states would need to submit a report to ED describing how funds were used, graduation rates, and other information requested by ED.
H.R.1731 — The Loan Act
Sponsor: Wilson [Rep.-D-FL]
Introduced: 03/22/2023
NASFAA Summary & Analysis: This bill would amend the HEA and outlines various comprehensive reforms to the student loan system. The bill would double the Pell Grant award amount over a five year period. The bill puts into place a measure that would provide pell grants through mandatory funding and also outlines federal aid eligibility for DREAMER students. Additionally, it would reform the Public Service Loan Forgiveness program by reducing the time to forgiveness. The bill also calls for the reduction of interest rates, and while it would still tie interest rates for all new federal student loans 10-year Treasury note, it would also create a cap ensuring that no new loan will be subject to an interest rate greater than 5 percent.
Topics: Pell, PSLF, Loan Reform
Legislative Tracker Overview | Archive: Improving Affordability