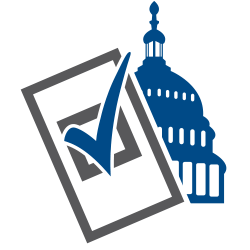 On this page, you'll find proposals that aim to improve affordability in innovative ways for students outside of grant or campus-based aid funding proposals.
H.R.1319 — American Rescue Plan Act of 2021
Sponsor: Rep. Yarmuth [D-KY]
Cosponsors: 0
Introduced: 02/24/2021
Signed into Law: 3/11/2021
NASFAA Summary & Analysis: This act set aside $40 billion for higher education to create a new tranche of higher education emergency relief funding. The act stipulates that at least half of the funds must go directly to students in the form of emergency financial aid grants. The act also includes a provision that would close the so-called 90/10 loophole, though this new rule would not go into effect until July 1, 2023 at the earliest.



Legislative Tracker Overview | Archive: Improving Affordability