Welcome to the myNASFAA portal. Managing your profile is easy from anywhere on the website. Once you're logged into NASFAA.org, you will see a myNASFAA button in the header, which takes you to your portal. Also, from any page you can visit your dashboard.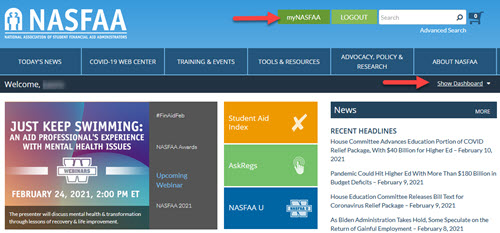 Important information is in the middle area of the dashboard, including your member number and affiliations. Select "More" to edit and update your personal contact information.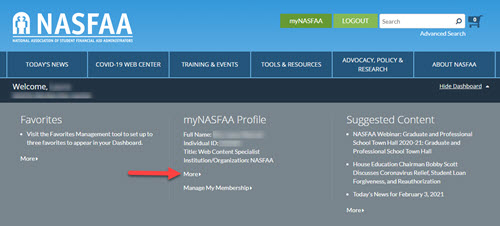 Make sure and check out some of the sites personalization features, such as Favorites and Suggested Content. You can toggle the dashboard open or closed any time.