MVP Lisanne Masterson

MVP: Most Valuable Professional is an occasional series that features a brief Q&A with a different NASFAA member. Do you know a financial aid colleague with something interesting to say? Send the names of potential future MVPs and a short note about why you're nominating them to [email protected].
Lisanne Masterson
Director of Financial Aid
Blue Ridge Community College
Meet Lisanne Masterson. Lisanne has worked in financial aid for 34 years, beginning when she took a job as a financial aid assistant at Brevard College, a small, liberal arts college in North Carolina. After four years there, the director of financial aid retired and Lisanne assumed the leadership role. "My background is mathematics, but after working for a year at Blue Cross/Blue Shield in the Major Account Rating department and a year teaching high school math, I finally found the best of both worlds — education and numbers — in the financial aid profession," she said. Lisanne, now the director of financial aid at Blue Ridge Community College, said that one thing she loves about her current institution is helping the most at-risk students complete a degree or career training and watching them walk across the stage at graduation.
Lisanne has served as NASFAA's treasurer, representative-at-large on the NASFAA Board of Directors, has chaired NASFAA's Leadership & Legislative Conference & Expo Committee, and sat on NASFAA's Finance and Nominations & Elections Committees.
What is one thing you wish you knew your first year working in financial aid?

Wow, that was way too long ago! But it is the networking and camaraderie of colleagues, and now close friends, that is a big reason for my lasting in the profession for so long.

What's the biggest financial aid change you've seen during your career?

This will definitely date me, but electronic processing — both for the student and the institution, (i.e. no more filling in bubbles on the Part 3 of the Student Aid Report and mailing them in!)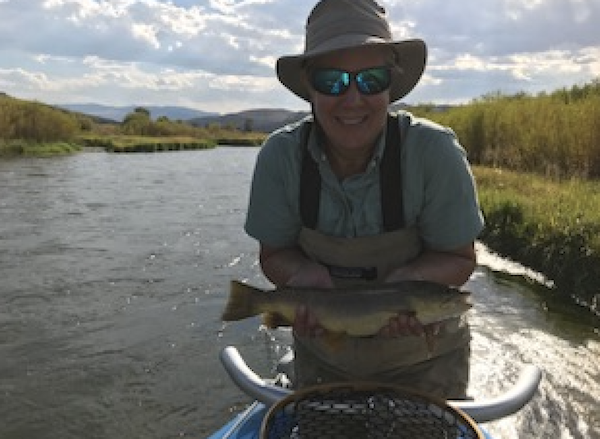 Name one thing on your bucket list.

Learn to scuba dive and then swim with dolphins.

If you could choose to do anything for a day, what would it be?

I love football — at all levels. I used to imagine myself playing, but a knee injury playing intramural flag-football in college put an end to my dream. If I were healthy, I'd love to play in a real game.

If you could live anywhere, where would it be?

Besides where I live right now, I would have to say Montana. I go there a couple of times a year to fly fish and absolutely love it there. As John Steinbeck wrote, "I'm in love with Montana. For other states, I have admiration, respect, recognition, even some affection. But with Montana, it is love."

What is a fear that you have overcome?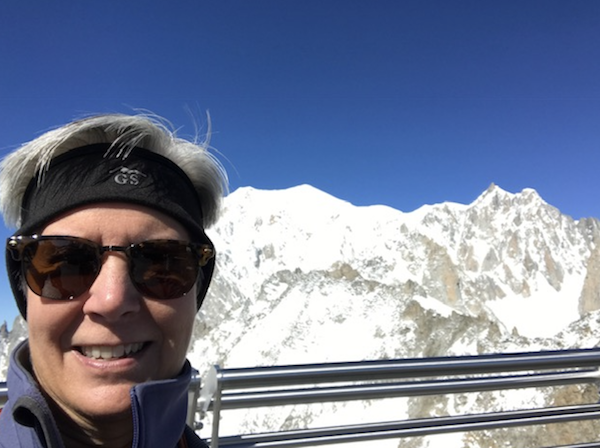 As I've gotten older, I find myself my scared of heights, which I think I got from my father. On a trip to the French Alps two years ago, we scheduled a gondola ride up the mountain and then around to Mont Blanc. Unlike my nephew who sat in the bottom of the gondola, I forced myself to look OUT (that's the key — look out and not down). I think of the beautiful vistas I would have missed if I let my fear overcome me.

What is the best gift you have been given?

My most precious physical gift was my grandmother's antique engagement ring. My grandmother and I were very close, especially during my young adult years — so much so that she was my matron of honor at my wedding.

Is there anything you wished would come back into fashion?

Not really, but there is a LONG list of things I never want to see again, including — but not limited to — hot pants, leisure suits, shoulder pads, and Wallabees.

What celebrity would you like to meet for a cup of coffee?

Athletics has always been a big part of my life, so I would say Serena Williams, Jack Nicklaus, or Peyton Manning. One global person of intrigue is Mother Teresa. If I were to include those no longer living, I would have to put Eleanor Roosevelt, Princess Diana, Pat Summitt, or Amelia Earhart on my list.
Want to say hello to Lisanne or reply to something she said? Please leave your remarks in the comments section below. You can also take a look back at our past MVPs to read any you missed the first time around.
--------
Do you know a financial aid colleague with something interesting to say? Send the names of potential future MVPs and a short note about why you're nominating them to [email protected].
Publication Date: 11/12/2019
---