MVP Thomas Le

MVP: Most Valuable Professional is an occasional series that features a brief Q&A with a different NASFAA member. Do you know a financial aid colleague with something interesting to say? Send the names of potential future MVPs and a short note about why you're nominating them to [email protected].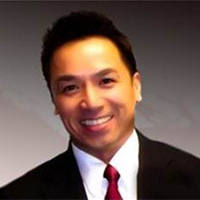 Thomas Le
Associate Director of Financial Aid Reporting
New York Film Academy, Los Angeles
Originally from Honolulu, Thomas Le started working in consumer banking after graduating from Hawaii Pacific University. His career in financial aid began upon relocating to Los Angeles for a role as a financial aid counselor at Pepperdine University, where he also earned his master's degree in educational technology. It was here that Thomas grew passionate about helping students pursue higher education, he said. From there, he went on to serve as the assistant director of financial aid at both the Art Center College of Design and Loyola Marymount University, deepening his knowledge of the profession.
He then took his knowledge of student loans back to the consumer banking sector, marketing private student loans for Chase and Citi banks during the time of the Federal Family Education Loan (FFEL) program. He landed in his current position at New York Film Academy in 2016 and just celebrated his five-year anniversary there.
Thomas currently serves on the executive council as secretary for the California Association of Student Financial Aid Administrators (CASFAA) and has been a longtime member of both the Western Association of Student Financial Aid Administrators (WASFAA) and NASFAA. He has served on numerous committees and held various elected positions at his regional and state associations, including proprietary segmental representative, and access and diversity member-at-large.

How have you experienced innovation in your career in financial aid?
I started out in the days of completing a paper FAFSA! That pretty much sums it up. The advancement and use of technology with student information systems (SIS), financial aid management system (FAMS), and state and federal aid delivery systems has innovated and streamlined the aid process.
One of my proudest accomplishments was last year learning new technology and platforms to host CASFAA's first ever virtual conference.
What do you find the most rewarding and fulfilling about your work? Or your favorite thing about your job?
I love educating and helping families with the financial aid and loan repayment process so it's not as complex and complicated for them to understand. I'm motivated by trying to understand a student's unique experience and what led them to apply to school, and then the smile I get from students and parents when they receive the help they need to be able to pay for school.
Is there anything in particular about the financial aid system that you wish you could change?
I would increase Pell Grant funding, reduce student loan debt, and eliminate origination fees and interest rates. Many borrowers have benefited from the pandemic assistance of the 0% interest accrual pause while paying down their principal balance. This is a positive outcome that should continue.
What's something you wish all higher ed folks knew about financial aid?
The eligibility requirements for federal student aid. There is no magic wand.
What are you optimistic about in financial aid in the upcoming year or so?
I'm excited to see how FAFSA simplification plays out and helps students.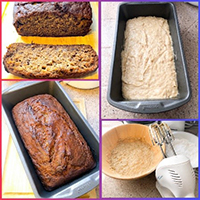 Anything you've learned in the last year, or a new hobby you've picked up?
Definitely cooking and baking!
What's your idea of a perfect day?
Laying out in the sun and swimming on the beach back home in Hawaii with cool trade winds blowing.
What is a goal you've set for yourself for the upcoming year?
To find better work-life balance, improve my Vietnamese conversational speaking skills, and maybe even learn a new language. I'd love to learn Spanish.
What is something you always wanted to do (think bucket list)?
Travel internationally to any country, or take an international cruise for vacation! I have a passport with no stamps in it.
Want to say hello to Thomas or reply to something he said? Please leave your remarks in the comments section below. You can also take a look back at our past MVPs to read any you missed the first time around.
----
Do you know a financial aid colleague with something interesting to say? Send the names of potential future MVPs and a short note about why you're nominating them to [email protected].
Publication Date: 10/14/2021
---