Leveling the Playing Field for Student Parents

By Tiffany Boiman and Barbara Gault, Ph.D.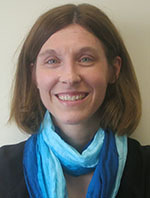 Even among higher education professionals, people are often surprised to learn that students with children (i.e., student parents) comprise more than a quarter of the student population. Student parents now total 4.8 million nationwide, according to an analysis of 2011-12 National Postsecondary Student Aid Survey (NPSAS) data. This is significant, in part, because generally student parents demonstrate an additional $5,000 more in annual unmet financial need than the student population at large. Increasing the opportunity for students with children to succeed in postsecondary education depends on creating a more effective, equitable financial aid system that provides more generous aid packages to offset lower family incomes and higher living costs.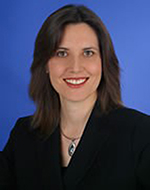 This would result in more comparable cost and debt burdens and level the playing field between students with and without children.
The majority of student parents are women, and about half are single parents. These students differ markedly from their peers without children, particularly when it comes to factors that influence college affordability, such as family assets and income, financial need, and receipt of financial aid. In particular, student parents are more likely to be financially disadvantaged than their non-parent counterparts. According to an analysis of 2008 NPSAS data, three quarters (76 percent) of single-parent students have incomes at or below 200 percent of the federal poverty level, compared with 50 percent of independent students who are not parents, and 27 percent of dependent students. Further, the Federal Methodology (FM) for calculating the Expected Family Contribution (EFC) to education, includes an income protection allowance associated with the number of dependents, but that does not fully account for the cost of care, meaning that actual unmet need for students with children exceeds official estimates. Not surprisingly, students with children report much higher levels of debt than their peers do, over both the short and long term.
Federal Pell Grant award data further underscore the challenges faced by student parents. Although students with children are more likely than non-parent students to receive Pell, and are more likely to receive the maximum Pell award, a significant proportion (43 percent) of student parents do not even apply for federal financial aid to begin with. Less-than-part-time attendance, which significantly reduces the amount of aid for which a student is eligible, is nearly twice as common among single parents as among non-parents, and three times more likely among married parents. This may be a by-product of the concurrent employment and child-rearing demands faced by many students with children; in 2008, almost half of student parents held full-time jobs, in addition to their educational and child-rearing responsibilities. In addition, the recent elimination of year-round Pell funding may further disadvantage students who need to pursue reduced course loads year round.
Like other independent students, students with children are less likely than dependent students to receive state and institutional aid. Dependent students received higher average state aid awards than independent students with and without children, even though dependent students demonstrate less overall financial need. Similarly, an analysis of institution-level aid, including merit-based grants, shows that independent students, with and without children, receive smaller average need-based grant amounts than dependent students, and further, a smaller percentage of student parents received any financial aid at all.
Many factors, both internal and external to the financial aid system, play a role in the disparities in aid receipt and persistence rates between students with and without children. However, changes to the financial aid system could help improve our ability to both retain these students and increase their chances of success.
At the federal level:
Congress should reinstate year-round Pell, expand to the Federal Child Care Access Means Parents in School (CCAMPIS) program, which helps to fund campus child care, and provide more generous federal tax credits for all needy students, including those with children, a number of which were referenced in Mark Huelsman's April 2013

Student Aid Perspectives

article.
Congress should also develop a more accurate method of defining need—beyond the EFC—to better reflect child-related expenses such as additional housing, insurance, clothing, food, and child-care costs.
Other federal reforms might include better parameters for defining need and determining expected family contributions that more accurately capture the differing costs of attendance experienced by parents and non-parents. In the same way that many businesses have adopted family-friendly policies to retain workers, institutions of higher education could adopt such policies to improve persistence and graduation rates for student parents.
At the state and institutional levels:
Officials should revisit the criteria for awarding state- and institution-level student aid and allocate more resources for need-based versus merit-based assistance.
Institutions should allocate dedicated funding to offset childcare expenses—either through subsidies or through referrals to low-cost, high-quality community childcare options—to alleviate a major source of strain on the finances and time of many student parents.
Student parents face challenges on multiple fronts that threaten their persistence and success. Financial aid administrators can serve as an important force for institutional change and powerful advocates for a highly motivated group of students facing a steep uphill climb.
Barbara Gault is executive director and vice president at the Institute for Women's Policy Research in Washington D.C. (www.iwpr.org). Tiffany Boiman is the senior outreach and policy associate for IWPR.
*****
What are your thoughts on addressing the financial aid needs of student parents? Are current approaches adequate? If change is needed, how do you feel about the options suggested? What would you suggest? Join the conversation below.
Publication Date: 1/13/2014
---