Award Displacement Reduces the Benefits of Private Scholarships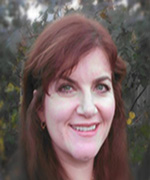 By Amy Weinstein
Every year, students seek scholarships to help them pay for college, and scholarship providers award scholarships to recognize students' achievements and to make their education more affordable. Counterintuitively, receiving a scholarship does not always increase the amount of money available to students because of a situation called award displacement. Award displacement can offset all or part of the monetary value of the scholarships and yield little or no net financial benefit to the student. This undermines the intent of the scholarship donor, which could negatively impact the future of scholarship giving.
Award displacement occurs when, due to federal, state, institutional, or scholarship provider policies and practices, the receipt of one form of financial aid causes a reduction in another form of aid. The receipt of a private scholarship can lead to a reduction in institutional grants, state grants, other scholarships, student loans, and/or student employment. The results may be positive or negative. For example, when there is a reduction to students' debt burden, the net price of higher education decreases, making college more affordable. On the other hand, when private scholarships merely replace previously awarded institutional or state grants, there is no change in the net price of college and no improvement in college affordability.
At the federal level, overaward regulations require reductions in aid in certain situations when a student's total need-based financial aid exceeds demonstrated financial need, or when total financial aid, including non-need-based aid, exceeds the institution's cost of attendance (COA). Therefore, certain forms of financial aid are subject to caps based on financial need and the COA.
The federal government should modify student financial aid regulations to help ensure that students receive the full benefit of their private scholarship assistance. After applying the outside aid toward their unmet need, one approach would establish a priority order that requires institutions to reduce loans before student employment, and student employment before grants, similar to the approach used in the federal rules for Return of Title IV funds. Scholarships might also be deleted from the definition of estimated financial assistance, or the overaward tolerance could be increased from $300 to $1,000.
Changes in institutional packaging philosophies could also eliminate or mitigate award displacement issues. Institutional policies—such as requiring minimum student "self-help" levels, prohibitions against reducing loans before grants or work, setting minimum summer work expectations, and not allowing scholarships to replace the student contribution their institution requires—can lead to award displacement even when the student is not overawarded. These policies are especially problematic when the student's family and financial situation makes it unreasonable to expect them to fulfill these institutional requirements (e.g., borrowing and increased work). Although some institutions state that they use these packaging philosophies to distribute limited funds fairly to as many eligible students as possible, institutional policies such as leveraging, merit-based aid, and athletic scholarships are inconsistent with these stated goals and do not require students to adhere to the same standards.
Institutions should consider adopting packaging policies that satisfy the goals of both the institution and the scholarship-granting organization. For instance, private scholarships should be allowed to fill unmet need and then replace loans and student employment before reducing grants, especially for students with exceptional financial need. Where appropriate, cost of attendance can be increased to better reflect a student's actual education-related expenses and indirect costs (e.g., the cost of dependent care or the cost of a computer). Professional judgment can also be used to adjust data elements used to calculate the expected family contribution (EFC) if warranted by special circumstances, and institutional minimum student and/or parent contributions and summer work expectations can be waived for low-income students demonstrating high financial need.
Scholarship provider policies that restrict the use of scholarship funds to certain components of the COA can also cause displacement when combined with other restricted aid. For example, this can occur when two funding sources are both limited to tuition and fees, forcing some scholarship funds to go unspent. Scholarship providers should consider adopting more flexible policies, such as allowing scholarships to be used for any component of the COA or to be deferred to a subsequent year in cases where a student would otherwise be overawarded. In such cases, students should be made aware of federal tax policies on scholarships used for living expenses.
If our nation hopes to reach its national goal of having the highest proportion of college graduates in the world by 2020, students who qualify for grants and scholarships must be able to realize the full value of the aid they receive to pay for a higher education. They must also know how much financial assistance they will have available in time to make informed decisions about the tradeoffs between financial fit and academic fit. This requires understanding the effects of award displacement on the net price of college. Policy revisions to eliminate award displacement at the federal, state, institutional, and scholarship provider levels are necessary steps toward improving college access and completion for students.
Amy Weinstein is Executive Director of the National Scholarship Providers Association in Boulder, Colorado, and co-author of the September 2013 white paper "Impact of Award Displacement on Students and their Families; Recommendations for Colleges, Universities, Policymakers and Scholarship Providers."
******
Where do you stand on award displacement? What do you think about the suggestion that federal regulations could be used to define packaging policy? Are there times on your campus when loans might be preferable to Federal Work-Study? Let us know in the comments section, below.
Publication Date: 8/5/2014
---