MVP Dan Davenport

MVP: Most Valuable Professional is a series that features a brief Q&A with a different NASFAA member every couple of weeks. Do you know a financial aid colleague with something interesting to say? Send the names of potential future MVPs and a short note about why you're nominating them to news@nasfaa.org.  
Dan Davenport
Director of Student Financial Aid Services at The University Of Idaho
(Moscow, ID)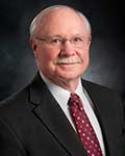 Dan has been in financial aid for 34 years and began his career at Nebraska Western Community College, where he worked for four years. He has served in leadership roles for several professional organizations. Dan has served as president of WASFAA and IASFAA, and is currently serving as a NASFAA Commission Director for the 2013-14 year. Dan has been at the University of Idaho for 30 years.
On my desk right now... 
Piles of things I seem to never get to. Especially reading. Also training schedules for new staff.
If I weren't working in financial aid, I'd... 
Be that guy sitting on the beach in the Corona commercial.
Who do you admire? 
My parents. They have dedicated so much to their kids. They also have always been there to help people. My father recently passed away and I was amazed at how many people came up to me and told me stories of how he had helped them. They know the true meaning of "for the good of the people."
What is your greatest accomplishment? 
Having my 2 daughters. One is a sophomore in college and the other is a sophomore in high school. Being a single parent they have taught me much. I enjoy just being with them, regardless of what we are doing.
What is a goal you've set for yourself for the upcoming award year? 
I would like to work toward finding better ways to help students and parents develop a college financing plan that goes from start to finish. What do they need to finance our end product, their degree.
If you had a super power what would it be? 
Make people get along and be happy.
You can have dinner with three celebrities, dead or alive. Who are they? 
John Wayne, Bill Cosby, Taylor Swift (just to add some youth)
What NASFAA service/product is most helpful to you? 
I think NASFAA does a great job in a lot of areas. For me in my position they keep me updated on what is going on in the political scene which allows me to better plan and keep my institution informed.
Most motivating financial aid experience: 
There are so many rewards in financial aid. To pick one, I'd say helping a single mother of a young child get through and graduate. She was a hard worker and to see the dedication she had to get her degree so her child would have a better life made me want to work even harder to help her. She nominated me and I received a special award from our TRIO program. 
Biggest financial aid change you've seen in your career: 
The increase in regulatory requirements has robbed us of our time to really sit down and work with students. I understand the need for accountability, but we have forgotten the need for providing the individual attention so many of our students need.
I'm happiest when: 
I am in the woods, away from all of the cell phones and laptops. I also really like having a cold one with my financial aid colleagues.
One personal fact that would surprise my coworkers: 
In my spare time I am a football official. I have officiated high school football for over 30 years, including several state championship games. I also have been involved in officiating  college football for over 25 years and currently work the replay booth for Division I football. I even had the opportunity to work replay for a bowl game a couple of years ago.
Want to say hello to Dan or reply to something he said? Please leave your remarks in the comments section, below!  
Publication Date: 10/25/2013
---