NASFAA
TODAY'S NEWS
today's news for Friday, July 21, 2023
Brought to you by:
Attigo® by Ascendium®: An unprecedented number of borrowers are restarting student loan repayment. Now's the time to offer a Smart Restart that sets your alum up for repayment success. Attigo provides online financial education, 1:1 personalized counseling, and Savi's mobile-optimized technology to help borrowers get the best payment program for their situation. Learn more about Attigo.
NEWS FROM NASFAA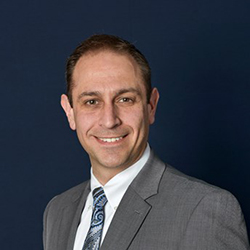 In "The Deadly Sins of Employee Retention," authors Mark Murphy and Andrea Burgio-Murphy provide tools and best practices for talent-driven companies to retain their top employees and promote organizational success. "Honestly, this book isn't about higher education. It is a book for managers about retaining and motivating your best employees and the steps you can take to avoid seven common mistakes that perpetuate employee turnover," writes Steve McDowell, who read the book and shared his opinions of its content with NASFAA. What follows are Steve's takeaways, thoughts, and reflections.
NASFAA UPDATES AND ANNOUNCEMENTS
Register now for NASFAA's four-week interactive online course focusing on cost of attendance (COA). Starting September 5, this course will cover COA components and calculations, including the items that must be included in a student's COA and those which can be applied through the use of professional judgment. This training opportunity is suited for a range of financial aid professionals, from those new to the field to those with more experience who want to review their school's COA methods and policies. Secure your seat today!
Congratulations to Our Conference App Game Winners
We'd like to thank all who participated in our National Conference App Game and offer our congratulations to first place winner Dan Malcore of Antioch University, who won a complimentary registration to NASFAA's 2024 National Conference in Milwaukee. We'd also like to congratulate our second place winner Theresa Quijano of Pacifica Graduate Institute, who won a complimentary registration to NASFAA's 2024 Leadership & Legislative Conference & Expo; our third and fourth place winners Omar Barrera and Janeth Chaidez of Southern California University of Health Sciences, who each won a complimentary NASFAA U online course of their choosing; and our fifth place winner Jennifer Mahone of Antioch University, who won a complimentary NASFAA Credential test.
Please join us in congratulating Patrick Moore, who was promoted from director of financial aid to assistant vice president of financial aid & data governance at Scripps College. Celebrate your own career developments by completing the "Movers and Shakers" form to share the news with your colleagues.
TRENDING IN FINAID NEWS
INDUSTRY NEWS OF THE WEEK
NASFAA TRAINING
NASFAA CAREER CENTER
---