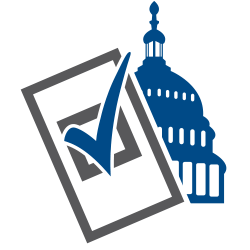 On this page, you'll find proposals to improve or modify the process by which students borrow and repay their loans.
*NEW*

H.R.1133/S.311 — Stopping Doctor Shortages Act

Sponsor: Rep. Harder [D-CA]
Cosponsors: 3
Introduced: 02/18/2021
Sponsor: Sen. Feinstein [D-CA]
Cosponsors: 1
Introduced: 02/12/2021
NASFAA Summary & Analysis: This bill amends the Higher Education Act requiring the Department of Education to allow healthcare professionals who conduct full-time work for nonprofits to qualify for the PSLF program even if they're not directly employed by a nonprofit organization.
*NEW*

S.210/H.R.1372 — Protecting JOBs Act

Sponsor: Sen. Rubio [R-FL]
Cosponsors: 1
Introduced: 02/03/2021
Sponsor: Rep. Ross [D-NC]
Cosponsors: 7
Introduced: 02/25/2021
NASFAA Summary & Analysis: This bill would prevent states from suspending, revoking or denying state professional licenses solely due to borrowers being in default on their federal student loans.
H.R.394 — COVID–19 Student Loan Relief Extension Act
Sponsor: Rep. Courtney [D-CT]
Cosponsors: 18 (18D; 0R)
Introduced: 01/21/2021
NASFAA Summary & Analysis: This bill would expand the current COVID-19 borrower relief provisions to all student loan borrowers, including Perkins loans, FFEL loans held by private companies as well as Health Professions and Nursing loans. The current relief includes payment and interest suspension. The bill would also lengthen the period of relief until 30 days after the end of the national health emergency.
H.R.251 — Public Service Appreciation Through Loan Forgiveness Act
Sponsor: Rep. Krishnamoorthi [D-IL]
Cosponsors: 0
Introduced: 01/11/2021
NASFAA Summary & Analysis: This bill would allow borrowers eligible for and enrolled in the Public Service Loan Forgiveness program to have a portion of their loans forgiven at different intervals dependent on the amount of eligible monthly payments they've made. The first forgiveness of 10% of the borrowers balance would come after 48 monthly payments, 20% after 72 monthly payments, and 50% after 96 monthly payments. The borrower would have to be actively employed in the PSLF eligible job when receiving the forgiveness, and be employed at an eligible PSLF job when the payments had been made. Borrowers who take advantage of these allowances would still be eligible to have their loans fully forgiven under the PSLF program as it stands after 10 years.