Advising 'Dreamers' on Paying for College: What Has Changed, and What Hasn't, Since 2012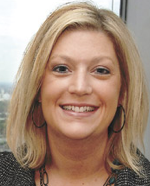 By Angela D. Adams
Back in December of 2012, I wrote an article for NASFAA entitled "Deferred Action for 'Dreamers:' Advising DACA Students About Affording College." Since then, so much has happened, and yet much still remains the same.
When the Development, Relief, and Education of Alien Minors (DREAM) Act initially was proposed in Congress in 2001, its purpose was to confer lawful immigration status on individuals who entered this country as children and pursued a higher education degree or served in the U.S. military. The DREAM Act was never passed in Congress. On June 15, 2012, in an effort to help that same population of students, the Obama administration implemented executive action called Deferred Action for Childhood Arrivals (DACA) which continues to exist today. Under the Trump administration, the future of DACA is uncertain, but for now, DACA continues to exist and one thing that is certain is that both DACA and undocumented students are in need of creative ways to pay for college. This article addresses the current status of DACA and creative ways to finance a college education for DACA students.
What is DACA?
DACA is available for certain undocumented individuals who were not in lawful immigration status on June 15, 2012. The goal of DACA is to provide protection from deportation for immigrants who were brought to the U.S. at a young age through no fault of their own. In order to qualify for DACA, applicants must meet the following requirements:
Entered the U.S. before the age of 16;
Five years of continuous residence and actual physical presence in the U.S. since June 15, 2007 and on June 15, 2012;
Enrollment in or graduation from high school or other qualifying educational program or obtained GED;
No convictions for felonies, significant misdemeanors, multiple misdemeanors, and no national security or public safety threats; and
At least 15 years of age at the time of application, but not more than 30 years of age on June 15, 2012.
DACA is an exercise of prosecutorial discretion to forego deportation against individuals who meet the above criteria for two years, and at the time of this update, is renewable. In addition, DACA recipients may qualify for employment authorization and can then obtain a Social Security Number and a driver's license. DACA does not confer lawful immigration status upon recipients and does not provide a pathway to U.S. citizenship. In certain circumstances and with special permission from United States Citizenship and Immigration Services (USCIS), DACA recipients may be eligible for travel authorization called "advance parole" for temporary foreign travel.
The current filing fee for DACA is $495. Eligible individuals should be cautious of non-attorneys offering to assist with such applications, and should seek assistance from a qualified immigration attorney, especially if the individual has been in removal proceedings or has a prior order of removal, and if the individual is contemplating applying for advance parole (travel authorization). The American Immigration Lawyers Association (AILA), has a good search engine for qualified immigration attorneys in your area.
As of April 2017, USCIS reports that 770,477 initial DACA applications have been approved in the U.S. Statistics including state-by-state and country of origin data can be found on the USCIS Immigration Form Data page. Additional information about DACA requirements can be found on the USCIS Consideration of Deferred Action for Childhood Arrivals Process page.
Financing College for DACA Recipients
In at least 20 states, undocumented and DACA students are eligible to pay in-state tuition rates at public colleges and universities. Sixteen of those states have enacted state legislation in which eligibility for in-state tuition is based on graduation from a state high school and long term residence in the state. Some states, such as Indiana, specifically restrict undocumented students from eligibility for in-state tuition, and condition eligibility for in-state tuition on whether the student is lawfully present in the U.S. I.C. 21-14-11. According to USCIS, DACA recipients do not have lawful status, but are considered to be lawfully present in the U.S. Therefore, they may be eligible for in-state tuition in many states or universities. Students should be advised according to their state of residence and particular institutional policies in this regard.
Even at in-state tuition rates, paying for college is often a challenge, especially because DACA and undocumented students are not eligible for state or federal financial aid. Undocumented and DACA students must explore alternative sources of private funding, some of which are discussed below.
Private and Foundation Scholarships: Noncitizen students may be eligible to apply for many private scholarships, depending on the eligibility requirements set forth in the application, and any donor restrictions or donor intent. Private scholarships may be offered by non-profit organizations, individuals, government agencies, foundations (including university foundations), and a number of other sources. Students can find more information on scholarships at the following sites:
Another good resource, including Q&A on financial aid for undocumented students, can be found at https://studentaid.ed.gov/sa/sites/default/files/financial-aid-and-undocumented-students.pdf. In addition, contact organizations in your community that support Latino students—they will often times have a prepared list to share with you. For example, in Indianapolis, scholarship lists are available through La Plaza, Central Indiana Community Foundation, Indiana Latino Scholarship Fund, and other local community organizations. In addition, universities and university foundations may have lists of unrestricted funds that are not limited by donor intent and may be available to DACA students. Students should read the scholarship eligibility requirements carefully to ensure they qualify even without lawful status.
School Scholarships: Some colleges and universities may offer institution-specific scholarships for which DACA students may qualify. Colleges may require students to fill out the Free Application for Federal Student Aid (FAFSA) solely for the purpose of determining private aid eligibility. The student must have a Social Security Number (SSN) to complete the FAFSA online. The FAFSA will result in a Student Aid Report (SAR) bearing the Expected Family Contribution (EFC) that the school needs to determine financial need. However, a DACA recipient will not be eligible for federal student aid and will receive a "C" code on the SAR requesting documentation of citizenship. Students who do not have a SSN may be asked to submit the paper FAFSA to the financial aid office for a manual calculation of the EFC. All information submitted on the FAFSA, whether online or on paper, must be completely accurate. Students should never provide false information or claim to be a U.S. citizen if they are not as this could have dire consequences in a future immigration application. False claim to U.S. citizenship is almost never forgivable by USCIS.
Private Loans: Private loan providers may be less stringent in their application criteria, and may be willing to provide loans to noncitizen students. Applicants for private loans should familiarize themselves with the loan terms (especially the interest rates and repayment conditions), since private loans may have higher, fluctuating interest rates and are not covered by the guarantees that protect federal student loan borrowers. Private loans from banks and companies, such as Sallie Mae, will most definitely require a co-signer who is a U.S. citizen or lawful permanent resident and has good credit.
Working for a University: Since DACA recipients have employment authorization, they can work anywhere, including at a university. Sometimes universities will offer a fee remission in lieu of or in addition to normal wages. One example of this is what is often called a student academic appointee or assistant instructor. As a quasi-employment situation, DACA students should be eligible to receive a fee remission or discount on tuition as compensation for employment.
Payment Plans: Most schools offer payment plans so that tuition costs can be spread out over a period of time. Many schools offer periodic payments pursuant to a payment plan set forth at the beginning of the semester.
Alternatives to a Four-Year Degree: Undocumented and DACA students may also consider alternatives to the traditional four-year, full-time enrollment. Undocumented and DACA students may consider beginning at a community college where in-state tuition may be a fraction of the cost. After completing transferable coursework, they may look to transfer to a four-year college. Students may also consider part-time enrollment so that they can work to pay for education costs.
Post-Election Considerations and the Future of DACA Under the Trump Administration
During the campaign for presidency, Trump promised to "immediately terminate" the DACA program, but post-election the DACA program is still going strong. The Trump administration has issued numerous executive orders, first calling for increased interior, exterior and border enforcement, and later instituting a travel ban on immigrants from six predominantly Muslim countries. International and DACA students and scholars were anxious and afraid following the signing of the executive orders. Shortly after the signing of the executive orders, the Department of Homeland Security (DHS) issued a memorandum regarding implementation of the orders. The February 20 memorandum "Enforcement of the Immigration Laws to Serve the National Interest" called for increased enforcement, but also explicitly carved out an exception for DACA which stated:
With the exception of the June 15, 2012, memorandum entitled "Exercising Prosecutorial Discretion with Respect to Individuals Who Came to the United States as Children," and the November 20, 2014 memorandum entitled "Exercising Prosecutorial Discretion with Respect to Individuals Who Came to the United States as Children and with Respect to Certain Individuals Who Are the Parents of U.S. Citizens or Permanent Residents," all existing conflicting directives, memoranda, or field guidance regarding the enforcement of our immigration laws and priorities for removal are hereby immediately rescinded- to the extent of the conflict-including, but not limited to, the November 20, 2014, memoranda entitled "Policies for the Apprehension, Detention and Removal of Undocumented Immigrants," and "Secure Communities."
In addition, Sens. Lindsey Graham (R-SC) and Dick Durbin (D-IL), along with five other senators, have introduced the Bar Removal of Individuals who Dream and Grow our Economy (BRIDGE) Act, bipartisan legislation intended to allow people who are eligible for or who have received work authorization and temporary relief from deportation through DACA to continue living in the U.S. with permission from the federal government. Identical legislation was introduced in the House of Representatives by Rep. Mike Coffman (R-CO) and seven other House members. Neither bill has progressed in Congress.
Immediately following the election, many DACA and undocumented students asked universities to declare "sanctuary;" however, the term "sanctuary" is not defined in law, nor have universities been asked to turn over information to immigration officials. Still, DACA and undocumented students need to understand their rights in case they are questioned or detained by immigration officials. No matter one's immigration status, every individual has certain rights, such as the right to remain silent, the right to an attorney, the right to be free from illegal search and seizure, the right to a hearing (in most cases), and the right to contact one's consulate. Students should always make sure they talk to a qualified immigration attorney before signing anything. In addition, when questioned by an immigration official, universities should know that they can ask for a subpoena before providing any information not required by law. Federal laws such as the Family Educational Rights and Privacy Act (FERPA) and Health Insurance Portability and Accountability Act (HIPAA) exist to protect certain student and patient information and contain security procedures to protect one's private information. It remains important for colleges and universities to build trusted support networks that can proactively reach out to this population of students regarding the current law, their rights, resources available, and to assure them that they are safe, protected, and valued members of the student body. DACA students should be advised to continue to do the right thing and not to break the law. Do not invite negative confrontations with local law enforcement. Even if DACA has been approved, subsequent violations of the law may cause DACA to be revoked and the recipient could be placed into removal proceedings.
Conclusion
For now, DACA continues to exist and renewal applications are being approved. In addition, requests for travel authorization are being considered and approved. What was once an uncertain future for DACA is now a semi-certain present. Although DACA continues to exist for now, the future of DACA remains uncertain. In order for DACA recipients to have any type of long-term relief or permanent immigration status, Congress needs to take action. Nevertheless, the implementation of DACA still marks a major step in the direction toward comprehensive immigration reform. DACA students can and should go to college; however, it is up to Congress to propose and pass a permanent solution for DACA students which must also address financing postsecondary education. For the time being, universities and other community partners must continue to explore creative ways to assist DACA students in finding resources to afford a college education.
About the Author: Angela D. Adams is Managing Attorney/Owner at Adams Immigration Law, LLC, in Carmel, Indiana. She previously served as in-house counsel to Indiana University on immigration matters for three years. Prior to joining Indiana University, she practiced immigration law in a private law firm in Indianapolis for twelve years. She serves on the Board of Directors for the Immigrant Welcome Center (past chair), Su Casa Columbus, the Indiana Latino Scholarship Fund (ILSF), and Mexican Scholarship Fund (past chair). Ms. Adams is a member and past chapter chair of the Indiana Chapter of the American Immigration Lawyers Association. She is a member NAFSA: Association of International Educators, and National Association of College and University Attorneys (NACUA). In 2014, Angela was recognized by ILSF for her efforts to increase educational opportunities for immigrant students. She has been recognized in the Indianapolis Business Journal "Forty under 40" in 2014 and "Women of Influence" in 2013.
Publication Date: 6/12/2017
---