Deferred Action for 'Dreamers': Advising DACA Students About Affording College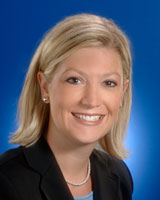 By Angela D. Adams
When the Development, Relief, and Education of Alien Minors (DREAM) Act initially was proposed in 2001, its purpose was, and still is, to confer lawful immigration status on certain individuals who entered this country as children and pursued a higher education degree or served in the U.S. military. The status conferred would depend on the level of education completed by the individual. Although the DREAM Act has never been passed into law by Congress, certain young immigrants who are enrolled in or have graduated from high school may now be eligible to apply for temporary relief called "deferred action." The receipt of deferred action will potentially change the lives of an estimated 1.4 million undocumented youth currently living in the United States.
Read the latest from Angela Adams on DACA and advising DREAMers in a new article, published June 12, 2017.
What is Deferred Action?
Under deferred action, the Department of Homeland Security (DHS) exercises its prosecutorial discretion to forego immigration enforcement (deportation) against particular individuals for a specific period of time. Deferred action for childhood arrivals (DACA) provides for a two-year grant of deferred action to certain individuals who are not in lawful immigration status and entered the United States as minors.
Unlike the previously proposed DREAM Act, DACA does not confer lawful immigration status upon recipients, nor does it provide a pathway to citizenship. Simply put, DACA recipients are eligible for work authorization, which allows them to be lawfully employed in the United States; to apply for social security numbers; and, depending on the state in which they live, possibly to obtain a driver's license. DACA, as well as one's work authorization, may be renewed at the end of the two-year period pending fulfillment of certain criteria. It is important to note that DHS retains the authority to renew, or even terminate, a DACA grant at any time.
To qualify for DACA, applicants must meet and provide evidence to prove the following criteria:
Entry into the U.S. before the age of 16;
Five years of continuous residence and actual physical presence in the U.S. since June 15, 2007, and on June 15, 2012;
Enrollment in or graduation from high school or other qualifying educational program or obtained GED certificate;
No convictions for felonies, significant misdemeanors, multiple misdemeanors, and no national security or public safety threats; and
At least 15 years of age at the time of application, but not more than 30 years of age on June 15, 2012.
Additionally, these individuals are required to pay a $465 filing fee to DHS. Eligible individuals should be cautious of non-attorneys (sometimes known as "notarios") offering to assist with such applications, and should seek assistance from a qualified immigration attorney or non-profit organization.
As a result of President Obama's reelection, it is expected that the DACA program will stay in effect for the foreseeable future. No application deadlines have been announced to date. Individuals who meet the DACA requirements and submit the supporting evidence must complete a biometrics appointment at their local USCIS office so that their fingerprints may be taken for background checks. This is an important step in the process because of the criminal and public safety criteria set forth as part of the eligibility criteria. Since DACA applications became available in August 2012, approximately 308,935 individuals have applied, with 53,273 requests approved as of November 2012.
DACA Recipients and Financing College
In certain states, undocumented immigrants are eligible to pay in-state tuition rates at public colleges and universities. Some states specifically grant this benefit to DACA recipients. However, in states such as Indiana, laws have been passed that prohibit the payment of in-state rates for students without lawful status. Students should be advised according to their state of residence and particular institutional policies in this regard. It is important to stay informed regarding any state laws that may pass as details pertaining to DACA continue to develop.
After the appropriate tuition rate is determined the next question will be how to pay for it. DACA recipients do not fit into any of the U.S. Department of Education's categories for eligible noncitizens, and are currently ineligible to receive federal financial aid. They are also ineligible for most state financial aid programs. Therefore, most DACA students must explore other sources for outside funding.
Private loan providers are usually less stringent in their application criteria, and, depending on the eligibility parameters, may be willing to provide loans to noncitizen students. Applicants for private loans should familiarize themselves with the loan terms (especially the interest rates and repayment conditions), since private loans may have higher, fluctuating interest rates and are not covered by the guarantees that protect federal student loan borrowers.
Noncitizen students may be eligible to apply for many private scholarships, depending on the eligibility requirements set forth in the application. Private scholarships may be offered by non-profit institutions, individuals, government agencies from the student's country of citizenship, and a number of other sources. Student should take advantage of scholarship search engines like www.fastweb.com, www.finaid.org, www.edupass.org, www.finaid.org/otheraid/undocumented.phtml, www.collegeboard.com and www.careerinfonet.org, or contact their country's embassy or consulate. Students should read the eligibility requirements carefully to ensure they qualify even without lawful status.
Also, some colleges may offer institution-specific scholarships for which DACA recipients may qualify. Colleges may require students to fill out the Free Application for Federal Student Aid (FAFSA) solely for the purpose of determining private aid eligibility. The student must have a Social Security number to complete the FAFSA online. The FAFSA will result in a Student Aid Report bearing the Expected Family Contribution (EFC) that the school needs to determine financial need. However, the DACA recipient will not be eligible for federal student aid and will receive a "C" code on the Student Aid Report requesting documentation of citizenship. Students who do not have Social Security numbers may be asked to submit the paper FAFSA to the financial aid office for a manual calculation of the EFC. All information submitted on the FAFSA, whether online or on paper, must be completely accurate.
To make college costs more affordable, DACA students should also consider alternatives to the traditional four-year, full-time enrollment. In states where they qualify for in-state tuition, DACA students may want to begin their postsecondary education at community colleges, where in-state tuition may be a fraction of the cost of other institutions. After completing transferable coursework at the community college level, they may look to transfer to a four-year college to finish their degree. Likewise, students should also explore the option of part-time enrollment, which would allow them to work to help finance their educational costs.
Important Considerations for DACA Recipients
Since the DACA program is still new and developing, many important concerns remain to be resolved. Because DACA does not confer an immigration status, both students who have received DACA and those whose applications are pending should not travel or study abroad. There are many risks associated with leaving the country and the student should be advised to consult with an experienced immigration attorney before considering traveling abroad for any reason. In addition, DACA students should remain informed as to their rights to confidentiality, especially in regard to release of their student records.
Likewise, students who choose to work while in school or enter the workforce following graduation should be familiar with the federal non-discrimination laws that are in place to prevent unfair treatment of noncitizen workers. Personal earned income, as well as certain scholarships may, in fact, be taxable. Since the tax withholding rules, as well as the federal and state income and filing categories for DACA recipients, are not yet clear, the exact tax consequences for DACA recipients are still yet to be determined.
Deferred Action - What's Next?
Following the 2012 presidential election, President Obama made assurances that he would work toward such reform. The goal is to provide protection for young immigrants, and more specifically, those who were brought to the U.S. through no fault of their own and pose no specific threat to national security or public safety.
In order for such reform to take effect, it is necessary for Congress to enact an immigration bill. It appears that more and more individuals and legislators are willing to discuss proposed reform. If the DREAM Act is actually enacted in the manner in which it has previously been proposed, there is a good chance that a number of DACA-eligible students will qualify for pathways to citizenship and many other tangible benefits. It is important to remain cautiously optimistic when talking with students about these issues. Although there is no guarantee, the implementation of DACA marks a major step in the direction toward comprehensive immigration reform.
Angela D. Adams is a director in the Immigration Practice Group at Lewis & Kappes, P.C. She currently serves as board president for the Immigrant Welcome Center, and is on the Advisory Committee for the Indiana Latino Scholarship Fund. She also serves on the Steering Committee for the Alliance for Immigration Reform in Indiana and sits on the Mayor's Race and Cultural Relations Leadership Network. Ms. Adams is a member and vice chair of the American Immigration Lawyers Association, member of the Indiana State Bar Association Latino Affairs Committee Indianapolis Bar Association, and American Bar Association. She has been recognized as a "Rising Star" by the Indiana Super Lawyers publication, an "Up and Coming Lawyer" by the Indiana Lawyer, and most recently a "Woman of Influence" by the Indianapolis Business Journal.
Publication Date: 12/6/2012
---