NASFAA
TODAY'S NEWS
today's news for Tuesday, June 6, 2023
Brought to you by:
Campus Ivy. Campus Ivy pairs cloud-based technology/ mobile platform financial aid automation and expertise to help schools: boost efficiency, improve compliance & reduce costs. In addition to automating the FA experience for students, our expert FA staff can assist with outsourcing of financial aid processes. Learn more at Campus Ivy.
NEWS FROM NASFAA
SoFi, a personal financing company that oversees student loan refinancing products, on Monday announced it is dropping its lawsuit against the Department of Education (ED).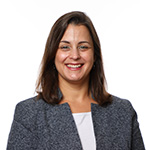 In "Big Data on Campus: Data Analytics and Decision Making in Higher Education," experts on big data in higher education explore best practices for managing big data, highlight several examples of how institutions have used big data to make meaningful improvements to student and institutional outcomes, and offer some ethical considerations related to the use of big data. "Financial aid professionals seeking a foundational understanding of the terms, controversies, and promises of using big data to serve their institutions and students will find this book a helpful starting point," writes Cynthia Grunden, who read the book and shared her opinions of its content with NASFAA. What follows are Cynthia's takeaways, thoughts, and reflections.
NASFAA UPDATES AND ANNOUNCEMENTS
Join NASFAA's Jackie Cottom and Tiffany Gibbs tomorrow, June 7 at 2pm ET, as they discuss the changes to be implemented in the 2023-24 award year, as well as changes slated for the 2024-25 award year. Some of these changes include need analysis and the move from utilizing an expected family contribution (EFC) to a student aid index (SAI), changes to professional judgment, and cost of attendance. Other aspects of FAFSA simplification have already been implemented, such as the elimination of SULA, drug conviction, and Selective Service registration requirements. Secure your seat today!
As we approach the end of the academic year, we are collecting the names of financial aid colleagues and higher education industry VIPs who passed away in the last year (since July 2022). If you know of someone who should be recognized on this list, please submit an update by Friday, June 16.
TRENDING IN FINAID NEWS
NASFAA TRAINING
NASFAA CAREER CENTER
---