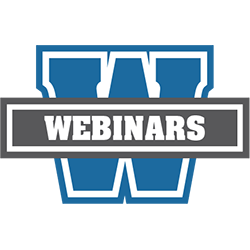 Student Eligibility — how is it defined and what are some of the most common eligibility issues students encounter? Is an unofficial transcript acceptable for resolving the unusual enrollment history flag C-Code? Does a student have to have a high school diploma or GED for a student to be admitted as a regular student? What Is a student's eligibility if taking overlapping graduate and undergraduate courses? Can we pay aid retroactively when a student regains eligibility after resolving a defaulted loan? Is a student required to declare a major to receive Title IV aid? What action has to be taken for a student with a drug conviction? Can we award a Federal Pell Grant for the entire academic year If a student regains SAP eligibility mid-year? This Q&A style webinar, will provide a baseline review of student eligibility, then test your knowledge on various student eligibility categories. Join Kochie Vaughan, Regulatory Specialist, to explore some of the most frequently asked questions related to student eligibility received by our NASFAA AskRegs service.
Speakers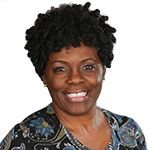 Kochie Vaughan
Regulatory Specialist
NASFAA
Norma Robinson
Regulatory Specialist
NASFAA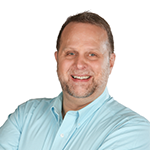 David Futrell
Director of Institutional Compliance
NASFAA
Pricing
This webinar is part of the 2023-24 series. Institutions that hold a Value Plus-Level NASFAA membership, and those that have purchased NASFAA's Webinar Package, must have already made their payment for the 2023-24 fiscal year in order for this webinar to appear as free during the checkout process. You can check your renewal status and add the webinar package option if your paid membership level does not include it. Once dues are paid in full, the price will immediately adjust for all roster members.
Technical Requirements
Before accessing your webinar, ensure you meet the technical requirements. We highly recommend using Google Chrome as your browser while viewing the webinars. For more information, review NASFAA's Technical Support page. You may contact [email protected] with any questions.
Feedback
We want to ensure we are delivering the most pertinent information to our webinar audience. To assist us in preparation for this webinar, please take this opportunity to share questions you would like addressed during this webinar by emailing [email protected].
Accommodations
If you require any special accommodations for this webinar, please contact us at [email protected]. Accommodations must be requested at least two weeks prior to the live presentation date of the webinar.
Certificate of Attendance
NASFAA provides a downloadable and printable certificate of attendance to webinar attendees. A certificate is available only to the individual who logs into the webinar console.
Certified Financial Aid Administrator® Recertification Points (RP)
This event is eligible for one RP. After you view the webinar (live or on-demand), upload your certificate of attendance to your Dashboard to receive credit for this event.
Sponsor
Interested in sponsoring this webinar? Learn more.