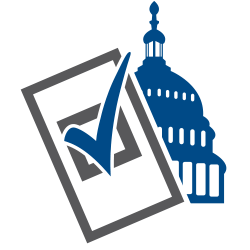 On this page, you'll find proposals to increase student and family awareness of institutional policies or provide students and borrowers with additional information.
H.R.1682/S.889 — Protecting Students from Worthless Degrees Act
Sponsor: Krishnamoorthi [Rep.-D-IL] & Merkley [Sen.-D-OR]
Introduced: 03/21/2023
NASFAA Summary & Analysis: This bill aims to provide consumer protections for students by putting into place measures that would result in students being prepared to work in the occupation or profession of their choosing after successful completion of a program. No later than December 31 following the date of the enactment of this bill, the most senior executive officer of the institution will need to submit a certification to ED indicating that the institution and each of the eligible gainful employment programs included in the approval certification of the institution, meet the requirements outlined in the bill.
H.R.1371 — Student Loan Disclosure Transparency Act of 2023
Sponsor: Spanberger [Rep.-D-VA]
Introduced: 03/03/2023
NASFAA Summary & Analysis: This bill would require that a written or electronic disclosure be sent before a student loan is disbursed outlining the principal loan amount, interest rate on the loan, and how many monthly payments will need to be made on the loan. The number of monthly payments and the projected amount of that payment will be determined by following a standard repayment plan, unless the borrower has otherwise selected another repayment plan. This disclosure would also include the number of months a borrower will have before their repayment period begins and the estimated balance that the borrower will owe on the loan, including a total estimate of the interest that will be capitalized. In addition to this disclosure before loan disbursement, the bill would require that each eligible lender of student loans distribute monthly disclosures to their borrowers outlining similar components to those previously mentioned.
H.R.1311 — College Cost Transparency and Student Protection Act
Sponsor: McClain [Rep.-R-MI]
Introduced: 03/01/2023
NASFAA Summary & Analysis: This bill would amend the HEA and would require that ED publish requirements for financial aid offers used by institutions of higher education for currently enrolled and prospective students. This bill outlines that financial aid offers may not be referred to as an award letter, will need to include standardized terms and definitions, and establishes formatting requirements for the aid offers. It does not require an aid offer template. Additionally, the bill will turn the aid offer into a two-step process by which students are first offered aid only for their direct educational expenses. Students would then opt in to requesting aid for indirect expenses, after which a more customized aid offer with their estimated indirect expenses and aid eligibility is issued. Loans could not be presented in a way that "indicates or implies that such loans reduce the amount owed to the institution or reduce the out-of-pocket costs."
S.530/H.R.1216 — Know Before You Owe Federal Student Loan Act of 2023
Sponsors: Grassley [Sen.-R-IA] & Miller-Meeks [Rep.-R-IA]
Introduced: 02/27/2023
NASFAA Summary & Analysis: This bill would require entrance counseling, renamed "Pre-Loan Counseling," to be administered before the disbursement of each new loan in each award year. This bill would also create periodic disclosures, which would be sent to every loan borrower on a quarterly basis, which contain updated information on how much they've borrowed, any interest capitalization that has occurred and their individual borrower information.
S.531/H.R.1214 — Net Price Calculator Improvement Act
Sponsors: Grassley [Sen.-R-IA] & Guthrie [Rep.-R-KY]
Introduced: 02/27/2023
NASFAA Summary & Analysis: This bill would allow the creation of a centralized website to allow students to compare estimates of their net price for individual institutions across multiple colleges at once. It would include the institution's net price, as well as all components of the institution's Cost of Attendance, as well as the estimated total need-based grant aid and merit-based grant aid, from Federal, State, and institutional sources, that may be available to the student.
S.528/H.R.1198 — Understanding the True Cost of College Act of 2023
Sponsors: Grassley [Sen.-R-IA] & Kim [Rep.-R-CA]
Introduced: 02/27/2023
NASFAA Summary & Analysis: This bill would mandate standard terminology and a standard format for financial aid aid offers. The standardized items—such as the cost of attendance (listed direct and indirect costs), tuition, and fees—would need to be included on the first page of the aid offer. The aid offer must also include housing, food, books, supplies, and transportation, among other items in the cost of attendance. Grants and scholarships would need to be grouped together in their own section with a disclosure that grant aid does not need to be repaid. Subsidized and unsubsidized loans would need to be clearly labeled and include a disclosure that loans have to be repaid. Additionally, this bill would not permit that Federal Work-Study (FWS) be included in the financial aid category and a disclosure would need to indicate to students that FWS positions are subject to the availability of qualified employment and that these funds are paid over time throughout their employment.


Legislative Tracker Overview | Archive: Consumer Information & Transparency