Partners In Policy: The National College Access Network

By Brittany Hackett, Communications Staff
Welcome to NASFAA's Partners in Policy, an occasional series in which we profile colleagues at the associations, foundations, and think tanks that NASFAA works with to advance higher education and financial aid policies. In this installment, we profile Kim Cook and Carrie Warick with the National College Access Network (NCAN).
In the national conversation about the value of a college degree, policymakers, advocates, and families all seem to agree on one thing – a college education is worth the growing financial investment, especially for students from low- and middle-class families. And one Washington, D.C.-based organization is working to help students and families apply to, and ultimately complete, college.
The National College Access Network (NCAN) was founded in 1995 and is comprised of hundreds of members in the education, nonprofit, government, and civic sectors throughout the U.S. The goal of the organization, according to its website, is to provide resources to organizations that assist underrepresented middle and high school students in achieving their higher education goals.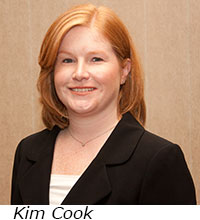 NCAN members assist more than two million students and families each year, with members working in areas ranging from community-based nonprofits and local scholarship providers to public school districts and higher education institutions.
In its advocacy work in Washington, D.C., NCAN "speaks out for low-income students" and works to "protect financial aid, promote public-private partnerships for college access and success, and increase information available to students about their postsecondary choices," NCAN Executive Director Kim Cook said.
It's work that is personal for Cook, a recipient of the Pell Grant who is "dedicated to college opportunity, particularly for students who are the first in [their] families to go to college," and for her colleague, Carrie Warick, NCAN's policy director.
"Higher education had a hugely positive impact on my life, and financial aid and college advising both had a large role in that," Warick said, adding that her work with NCAN "allows me to help others have these same opportunities that I had."
Specifically, NCAN advocates for need-based financial aid programs like the Pell Grant, better consumer information and awareness of institutional outcomes, and for simplifying the FAFSA and other aid application processes by eliminating unnecessary questions and moving to using prior-prior year (PPY) tax information.
"The current FAFSA timing and use of prior year tax information asks students to make college application decisions before having a full understanding of affordability and available aid, while also keeping many students from using the benefits of data retrieval in order to meet priority deadlines for state and institutions," Cook said. Using PPY would address those issues and provide more time for college success advisors "to work with students on fit and match rather than FAFSA completion and verification," she noted.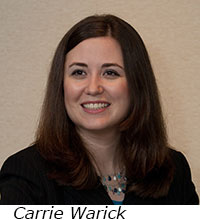 NCAN members "spend a lot of time both helping students to complete the FAFSA, comparing award letters once they are received, and finally assisting students with the verification process," Warick said, adding, "NASFAA members' continued support of [PPY] and increased data matching would allow both [financial aid administrators] and NCAN advisors to spend more time advising students and less time on federal forms."
Partnerships like the one NASFAA and NCAN share are "beneficial in that we gain valuable insight and technical knowledge to inform both policy and practice," Cook said.
For example, both groups are part of a working group on prior-prior year (PPY) income reporting funded through a grant from the Bill & Melinda Gates Foundation's Reimagining Aid Design and Delivery (RADD) project. NASFAA also participates in College Goal Sunday, a nationwide program led by NCAN that helps college-bound students and their families complete the Free Application for Federal Student Aid.
Financial aid administrators, Cook said, can help students make better choices by engaging in things like information nights and advising, as well as providing award letters that better help students understand their award packages and financial responsibilities.
And they should know that NCAN "is here to be a resource to help students understand the financial aid process, from aid awareness through verification, and to make good financial decisions to keep college affordable," she said.
As for the future, NCAN will continue to work on keeping the focus of federal higher education policies on low-income and first-generation students, as well as students of color. Affordability will also be a central focus of the organization "as it will take a long time to systematically address the cost increases of the past decade," Warick said.
Attending NASFAA's 2015 National Conference? Don't miss Tuesday's "Improving Student Solutions from Federal Policy Change" session at 10:15 am, where you can learn more about NASFAA and NCAN's RADD project on PPY and FAFSA simplification!
Publication Date: 7/20/2015