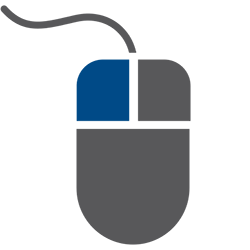 Start Date: April 3, 2018
Duration: 8 weeks
Cost: $499 per registrant (members and non-members)
Registration for this course is now closed.
This course will provide the learner with an understanding of the calculation of the Expected Family Contribution (EFC), as well as a comprehensive review of the concept of professional judgment. The combination of these topics into this eight-week course will allow the learner to master each topic, but also to better comprehend the application of professional judgment to need analysis.
Those who successfully pass this course will be allowed complimentary access to both the Need Analysis and the Professional Judgment credential exams. This course is currently in development to be offered in Spring 2018.
As a participant of this course you will be asked to:
Review educational video lessons
Complete learning assessments
Participate in online discussions
Collaborate with other financial aid administrators
Course Outline
Lesson 1: Introduction to Need Analysis and the Regular EFC Formula
Lesson 2: Simplified EFC Formulas
Lesson 3: Recalculating the EFC
Lesson 4: Introduction to Professional Judgment in Need Analysis
Lesson 5: Professional Judgment in Need Analysis Calculations
Lesson 6: Professional Judgment in Originating Direct Loans
Lesson 7: Professional Judgment in Satisfactory Academic Progress
Lesson 8: Breakout Group Learning Activity
Course Instructors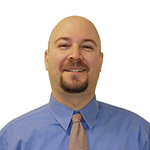 Michael Kutcher is an instructor with the National Association of Student Financial Aid Administrators. He has specialized in training financial aid counselors in the fundamentals of Title IV financial aid for the past 5 years. Prior to joining NASFAA, Michael was an Assistant Director of Student Services and Outreach with the University of Maryland University College. He was responsible for supervising a team of financial aid counselors, developing business processing guides, and presenting training seminars on new rules and regulations published by the Department of Education. Michael currently facilitates online classroom instruction for NASFAA University. He develops and updates training materials, assists with grading homework assignments, and responds to participants' questions or concerns. He is passionate about teaching others in the financial aid community and helping them achieve their full potential.

Brenda Murtha has been involved in financial aid for over 35 years. She graduated from Northern State University in Aberdeen, South Dakota with a Bachelor's Degree in Secondary Education (math and English). She began her financial aid career at Education Assistance Corporation (then a guaranty agency; now acquired by Great Lakes Higher Education, a federal loan servicer). For the last 25 years, she has served students and families at Augustana University in Sioux Falls, South Dakota, 17 years as Director of Financial Aid. She has training experience in state, regional and national venues, including work with RMASFAA Summer Institute and NASFAA online courses. Brenda joined NASFAA staff as a full-time instructor and is excited to begin this new chapter in service to the financial aid profession.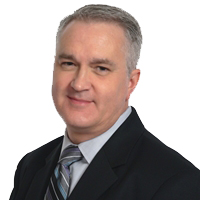 David Tolman joined the NASFAA Training and Regulatory Assistance team in 2012. David has been in the financial aid field since 1992. Prior to joining NASFAA, David was the Director of Financial Aid and Scholarships at Boise State University. He also taught Principles of Microeconomics courses when his schedule allowed. Prior to that he held various positions in the financial aid office at the University of Utah. Like many financial aid administrators, he thought his first financial aid job would just be a temporary thing. As an Instructional Content Specialist, David is able to combine his experience in financial aid and his love of teaching and training. His education includes a Master's degree from Arizona State University and a Bachelor's degree from Brigham Young University. David lives with his family in Boise, Idaho.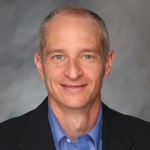 Brad Barnett is an Accredited Financial Counselor and Certified Personal Financial Manager who works as the Director of Financial Aid & Scholarships at James Madison University. With two decades of experience in the financial aid profession, Brad has been active in state, regional, and national financial aid associations as a presenter, committee member/chair, and elected officer. A past president of VASFAA and SASFAA, he has also served NASFAA on the Financial Affairs Committee, as Treasurer, as Conference Chair, and as a Standards of Excellence Reviewer. Brad received the VAFSAA Excellence Award in 2010-11, the NASFAA Regional Leadership Award in 2014-15, the SASFAA Distinguished Service Award in 2016-17. In addition to these activities, he teaches three personal finance courses (on-line and in person) and provides financial counseling services on a professional basis outside of his role with JMU.
NASFAA U Course Policies
Attendance
NASFAA U courses are 100% online with an asynchronous focus, meaning the individual attendee can log on anytime/anyplace (assuming they have Internet access) and participate in course requirements – naturally there are due dates they will need to adhere to, i.e. weekly assessments that must be completed. There are also weekly synchronous class meetings. These live "Get-Together" classes last approximately one hour and recorded for on-demand viewing by the course attendee. While attendance is optional, we do encourage attending due to the highly collaborative nature of the courses. Please see the following Get-Together schedule for this course (subject to change at the discretion of the course instructors):
04/03/18 - 2:00 pm ET - Intro Session and Lesson 1 Instruction
04/05/18 - 2:00 pm ET - Application Session
04/10/18 - 2:00 pm ET - Lesson 1 Review and Lesson 2 Instruction
04/12/18 - 2:00 pm ET - Application Session
04/17/18 - 2:00 pm ET - Lesson 2 Review and Lesson 3 Instruction
04/19/18 - 2:00 pm ET - Application Session
04/24/18 - 2:00 pm ET - Lesson 3 Review and Lesson 4 Instruction
04/26/18 - 2:00 pm ET - Application Session
05/01/18 - 2:00 pm ET - Lesson 4 Review and Lesson 5 Instruction
05/03/18 - 2:00 pm ET - Application Session
05/08/18 - 2:00 pm ET - Lesson 5 Review and Lesson 6 Instruction
05/10/18 - 2:00 pm ET - Application Session
05/15/18 - 2:00 pm ET - Lesson 6 Review and Lesson 7 Instruction
05/17/18 - 2:00 pm ET - Application Session
05/22/18 - 2:00 pm ET - Lesson 7 Review and Lesson 8 Instruction
05/24/18 - 2:00 pm ET - Application Session
05/29/18 - 2:00 pm ET - Lesson 8 Review
Accommodations
If you require any special accommodations for this course, please contact us at nasfaa-u@nasfaa.org. Accommodations must be requested two weeks prior to the course.
Cancellation
By submitting your registration, you agree to the following cancellation schedule:
$25 cancellation fee before March 29, 2018
$50 cancellation fee March 29 - April 1, 2018
If you do not cancel by 6:00 am ET April 2, 2018, you will be responsible for the full amount of the registration fee. Medical emergencies will be re-scheduled to another available course with a doctor's note.
Requests to cancel must be sent to nasfaa-u@nasfaa.org.
Additional Questions
For additional questions, please review the helpful guide of Online Course Frequently Asked Questions.