2021 NASFAA Robert P. Huff Golden Quill Award Winners Recognized for PJ Equity Analysis
Related Topic in the Ref Desk: Professional Judgment
By Hugh T. Ferguson, NASFAA Staff Reporter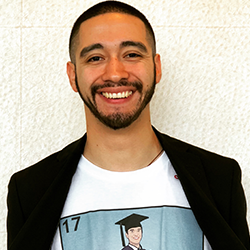 As the pandemic wreaked economic havoc and quickly threw the higher education plans of students into a tailspin, many were left trying to make their way through the enrollment process, which in some cases was further complicated by the sudden changes to family finances.
Jaime Ramirez-Mendoza and Tiffany Jones of The Education Trust were attuned to this dynamic and in an issue brief provided a racial equity analysis of the professional judgment (PJ) process, which earned them NASFAA's 2021 Robert P. Huff Golden Quill Award.
Their piece, "Using Professional Judgement in Financial Aid to Advance Racial Justice & Equity" released in December 2020, provided policy recommendations for the Office of Federal Student Aid (FSA) and highlights opportunities for financial aid offices to collect and use data to assess access and equity in their PJ processes, and to be intentional in training their financial aid administrators.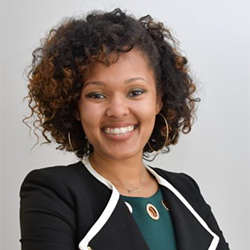 At the outset of their research the authors sought to collect as much data as possible to best wrap their heads around the issue at hand.
"The biggest surprise for me was just that there wasn't a lot of publicly available data on how many of these requests were made," Ramirez-Mendoza said. "What were the decisions, how much money went out and when thinking of the people making the decisions, the financial aid officers, there also wasn't a lot of publicly available data on racial demographic backgrounds."
Throughout the report the authors highlighted the need for better data collection on PJ and offered critical guidance for how financial aid offices can build racial equity into their work.
Students can request a review of their financial aid eligibility through the PJ process on the basis of unusual circumstances, potentially making them eligible for more funds. Unfortunately, not all students know they can make such a request, commonly known as an appeal, which raises questions about how subjective and susceptible to bias PJ might be, according to Ramirez-Mendoza and Jones.
Due to the lack of institutional data on PJ there's no ability to tell a national story on how the pandemic has exacerbated issues. Specifically in order to better understand how institutions are utilizing PJ the report urges the Department of Education (ED) to require institutions to collect data on PJ requests, as well as demographic information about financial aid administrators, and disaggregate that data by race and make it public.
"We definitely want to call attention to the potential issues, but there's no data, and I think that that's the story," Jones said. "We have to be tracking these things for better or for worse so a campus knows where they are, knows where they need to improve so students have an understanding, and more importantly the advocates can ring the alarm if there really is something that's widespread happening at a campus or nationally."
By analyzing and detailing the importance of having access to these data points future reports can better pinpoint areas of improvement to help spur financial aid for those in need.
For Ramirez-Mendoza and Jones receiving the Robert P. Huff Golden Quill Award served as both validation and helped to signify a shift in the national conversation around racial equity in higher education.
"I was just happy overall that what we wrote resonated with folks and hopefully it sparks equity centered conversations that leads to policy change at the federal and at the institutional level," Ramirez-Mendoza said. "Because at the end of the day, this can be a lifeline for students to continue into education and then graduate."
He also hopes their work will serve as a conversation starter to better understand the implications of systemic racism.
"Hopefully we start talking about systemic racism within financial aid because I feel like that's something that because it deals with numbers and algorithms people think that it isn't susceptible to systemic racism or implicit bias," Ramirez-Mendoza said. "But hopefully, not just this report but multiple reports and other people's practice conversation on the intersections of how racism can be embedded within policy and financial aid."
Be sure to leave your messages, comments, and congratulations in the comments section below!
Publication Date: 7/27/2021
---