The Lifetime Achievement Award (formerly known as the Lifetime Membership Award) is the highest award that NASFAA can bestow on one of its members or an individual who is affiliated with a member organization. To be eligible to receive this award, the individual must first be employed or have been employed by a member institution, be an associate member, or be employed by an associate member organization.
This award is the highest that NASFAA can bestow on a member; therefore, the achievements and contributions of the individual must truly be outstanding and significant. Normally, the individual will have made these contributions and achievements over a sustained period of time. This award is not typically made for a one-time achievement or effort, but for work over a sustained period of time for the Association and the profession in important capacities, and contributing significantly to NASFAA's success in meeting its goals.
The NASFAA Awards Nomination process is now open for member nominations until February 11, 2022. Winners will be announced this summer at the NASFAA National Conference.
2021 Lifetime Achievement Award Winner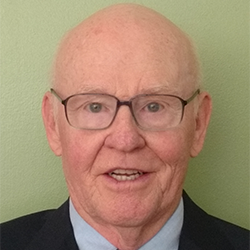 Dr. William A. Irwin, Director Emeritus of Financial Aid, Lock Haven University
Dr. Irwin has served as a member of the Congressional Advisory Committee on Federal Student Aid. As well as serving as National Chair of NASFAA and President of both EASFAA and PASFAA. During his tenure as National Chair, Dr. Irwin convened a panel of college presidents to explore the future of financial aid, and how the perceptions of the profession of financial aid could be enhanced. He has been an asset to our profession for many years, and has continued serving on committees in the Association even after recently retiring.