The Lifetime Achievement Award (formerly known as the Lifetime Membership Award) is the highest award that NASFAA can bestow on one of its members or an individual who is affiliated with a member organization. To be eligible to receive this award, the individual must first be employed or have been employed by a member institution, be an associate member, or be employed by an associate member organization.
This award is the highest that NASFAA can bestow on a member; therefore, the achievements and contributions of the individual must truly be outstanding and significant. Normally, the individual will have made these contributions and achievements over a sustained period of time. This award is not typically made for a one-time achievement or effort, but for work over a sustained period of time for the Association and the profession in important capacities, and contributing significantly to NASFAA's success in meeting its goals.
The awards nomination process is now closed. The 2023 award winners will be announced this summer at the NASFAA National Conference.
2022 Lifetime Achievement Award Winners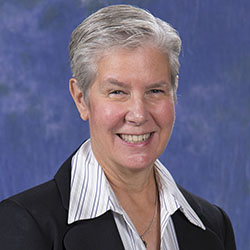 Lisanne Masterson, Director of Financial Aid (Retired), Blue Ridge Community College

A longtime member of the Southern Association of Student Financial Aid Administrators (SASFAA), Masterson has a long history of dedicated service to the associations and the profession, full of contributions that have added to NASFAA's success in meeting its goals. During her career, she has served on numerous NASFAA committees, task forces, and the Board of Directors, including service as NASFAA's treasurer, representative-at-large on the NASFAA Board of Directors, chair of NASFAA's Leadership & Legislative Conference & Expo Committee, and service on NASFAA's Finance and Nominations & Elections Committees. She was also the 2011-12 recipient of the NASFAA Regional Leadership Award (SASFAA). Masterson has been a dedicated and strong advocate for students and a light to the financial aid profession.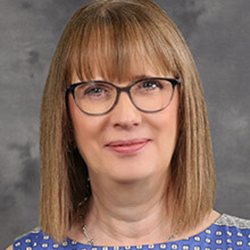 Mary Sommers, Director of Financial Aid, University of Nebraska at Kearney (UNK)

For more than 30 years, Sommers has been deeply committed to - and actively engaged in - the financial aid profession. In her role at UNK, she has been a passionate advocate for student success. Sommers has been extremely active within NASFAA, her state, and RMASFAA. She assumed her first leadership role in RMASFAA in 1990 as chair of the Membership Committee, and has also served as chair of Summer Institute, chair of Leadership Pipeline Committee, the Board of Directors, and as RMASFAA President. Sommers' contributions to NASFAA began in 1998 as Training Committee Chair, and include terms as Regional Representative and Commission Director to the NASFAA Board, Ethics Commission Chair, on the HEA Reauthorization Task Force, the Financial Affairs Committee and as Compliance Track Chair for the Leadership Conference. She has made her career in financial aid one of support, advocacy, vision, commitment, and action.
Mary's Acceptance Speech Video