Financial Aid Awareness Month
Date: The whole month of February each year
Throughout the month of February, the higher education community, including NASFAA, celebrates Financial Aid Awareness Month, in an effort to provide crucial information to students and families about access to federal, state, and institutional student aid.
National Financial Literacy Month
Date: The whole month of April each year
Throughout the month of April, organizations across the country conduct events and initiatives designed to boost financial literacy, particularly among the nation's youth.
National Financial Literacy Month| 10 Tips for Financial Literacy Month
Constitution Day and Citizenship Day
Date: September 17 each year
Under the statutory requirement, any postsecondary institution receiving federal funds must hold an educational program pertaining to the U.S. Constitution on September 17 of each year. Constitution Day and Citizenship Day is an American federal observance recognizing the adoption of the United States Constitution and those who have become U.S. citizens by birth or naturalization. It is normally observed on September 17, the day the U.S. Constitutional Convention signed the Constitution in 1787 in Philadelphia.
Constitution Day and Citizenship Day
Financial Aid Day
Date: The third Wednesday in October each year
Celebrated each year on the third Wednesday in October, Financial Aid Day (FAD) is a special day set aside to celebrate and recognize the contribution of all financial aid professionals across the United States for helping students make their college-going dreams a reality. On FAD colleagues are encouraged to do something special — have an office party, a potluck, a toast, etc. — to celebrate financial aid administrators' contributions to the profession. See how some of our members celebrated in 2022.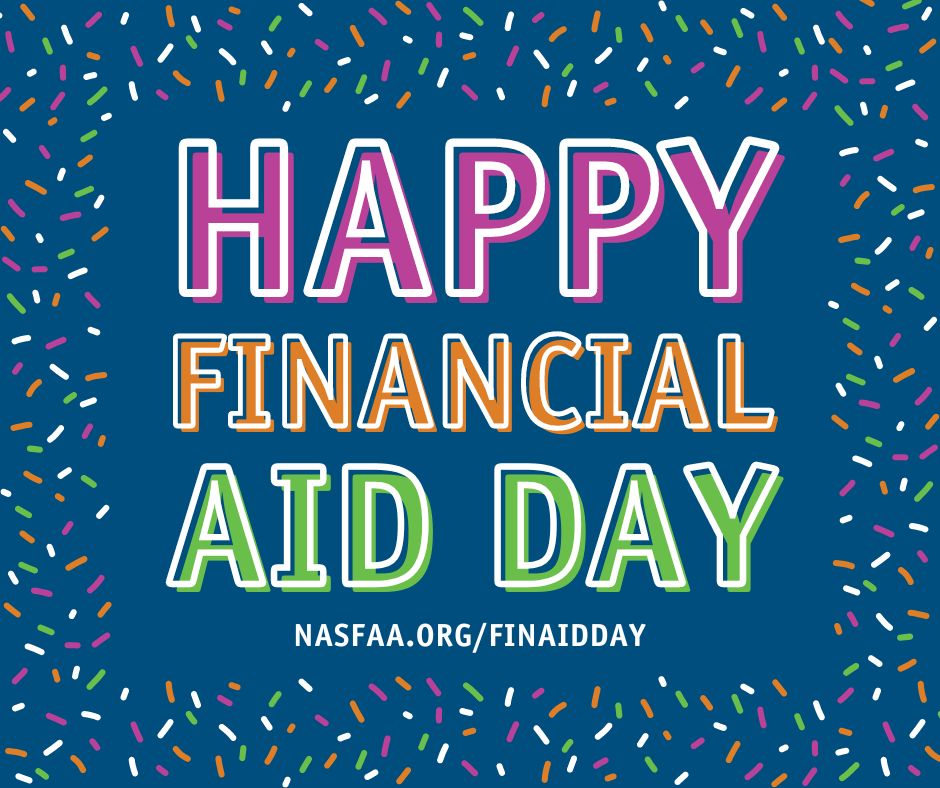 Ideas for celebrating Financial Aid Day | Financial Aid Day (PDF)
NASFAA Member Appreciation Day
Date: October 24 each year
The National Student Financial Aid Council — the precursor to NASFAA — was formed on Oct. 24, 1966. Each year, in honor of its founding, NASFAA celebrates its members. From juggling several jobs and providing emotional support to students, to acting as regulatory experts and Capitol Hill advocates, NASFAA members truly are the lifeblood of the association.