The world of financial aid rarely has time to pause, but we want to encourage our community to hit the pause button for a moment.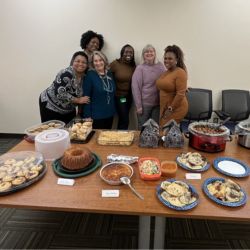 On October 18, 2023, it is our profession's annual celebration to recognize the contributions of financial aid professionals. Financial Aid Day is a special day to celebrate financial aid professionals' hard work and dedication for helping students make their college-going dreams a reality.
When thinking through how you want to celebrate Financial Aid Day, you can keep it as simple or intricate as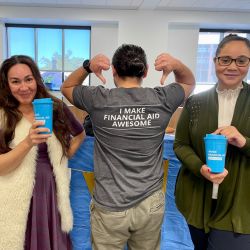 you want. To help you start thinking of ways to celebrate, we put together some ideas for you:
In the office:
Host a potluck, breakfast, lunch, or beverage break.
Play a board game or put together a puzzle.
Create a bulletin board to showcase team accomplishments.
Virtual-friendly:
Organize a scavenger hunt. For a virtual scavenger hunt, you could encourage your team members to find things around their home or local community and share.
Host a financial aid trivia game. Determine how competitive you want this to be and if you want to include prizes.
Provide a creative workshop. You could host a paint and coffee sip or a cooking demonstration.
Away from the desk:
Go to a local or institutional event. This could be a sporting event, a concert, or a museum exhibit. It's a great way to get out of the office and enjoy time together.
Volunteer together. This is a great way to give back to your community and simultaneously bond with your team members.
There are endless ways to celebrate each other, but the most important thing is to have fun and intentionally recognize everyone's efforts. You work hard daily to help students achieve their education goals and deserve to highlight your achievements.
Let us know how your office is celebrating Financial Aid Day on social media using #FinancialAidDay and tag @NASFAA.