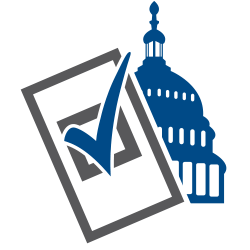 On this page, you'll find proposals that modify the existing campus-based aid programs, which include the Federal Supplemental Educational Opportunity Grant (FSEOG), Federal Work Study (FWS), and the Federal Perkins Loan program.
*NEW*

S.2625 — CCAMPIS Reauthorization Act

Sponsor: Sen. Duckworth [D-IL]
Cosponsors: 13 (13D; 0R)
Introduced: 08/05/2021
NASFAA Summary & Analysis: This bill would reauthorize the Child Care Access Means Parents in Schools (CCAMPIS) program and increase its funding to $500 million. The CCAMPIS program offers federal support for student parents in higher education and helps to put child care within reach for low and middle-income student parents.


H.R.4338 — Expanding Pathways to Employment Act
Sponsor: Rep. Sherrill [D-NJ]
Cosponsors: 4 (3D; 1R)
Introduced: 07/01/2021
NASFAA Summary & Analysis: This bill would provide grant funding to expand evidence-based workforce development and postsecondary education programs as well as to aid in the evaluation of these programs. If enacted, this bill would create a fund of about $700 million over the course of nine years to be administered by the Department of the Treasury. The grant values would be based on a number of factors associated with the program's impact, with a key focus on people who have been historically underserved by these workforce programs.
S.1847 — ACCESS to Careers Act of 2021
Sponsor: Tim Kaine [D-VA]
Cosponsors: 1
Introduced: 05/26/2021
NASFAA Summary & Analysis: This bill would create a competitive grant program for community colleges and states to focus on boosting work-based learning opportunities. In an effort to provide students with more opportunities to further their education and the support they need to be successful; this proposal would provide community colleges with grants of up to $1.5 million while community college systems would be eligible for up to $5 million. Individual states would also be eligible to receive grants to develop statewide policies that relate to work-based learning.


H.R.1108 — Head Start for Our Future Act
Sponsor: Rep. Castro [D-TX]
Cosponsors: 3
Introduced: 02/18/2021
NASFAA Summary & Analysis: This bill would add child development and early learning (including Head Start programs and Early Head Start programs) as eligible community service positions for Federal work-study programs.
Legislative Tracker Overview | Archive: Campus-Based Programs