Graduate and Professional Members Take to Capitol Hill to Advocate for Students
By Joelle Fredman, NASFAA Staff Reporter
NASFAA members representing graduate/professional (G/P) institutions on Thursday participated in meetings with congressional staff as part of NASFAA's ongoing Advocacy Pipeline.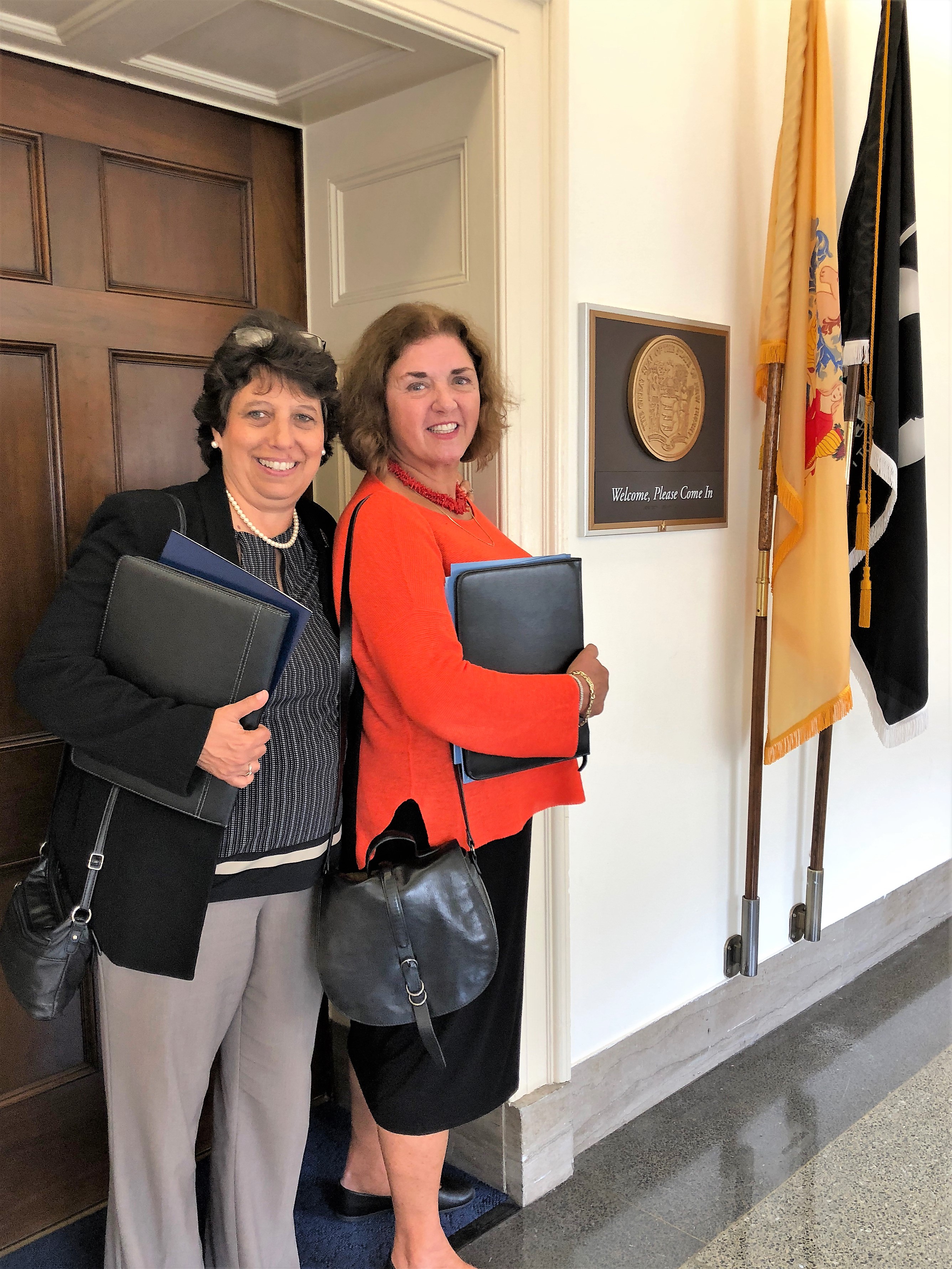 This is the third year that NASFAA has hosted an advocacy event on Capitol Hill solely focused on student aid issues related to graduate and professional students.
Six NASFAA members from around the country participated in visits with congressional staff members on Capitol Hill: Damien Jackson of the Albert Einstein College of Medicine, Emily Osborn of Northwestern University, Sandra Rollins of Rowan University, Mendy Schmerer of the University of Oklahoma, Tony Sozzo of New York Medical College, and Elaine Varas of the University of Pennsylvania.
While on the hill, the members met with staff from 14 congressional offices to discuss issues affecting their sector and the students they serve.
"Most of the education policies are based on our undergraduate students and tend to forget about our graduate students—and we seem to keep taking money away from our graduate population instead of supporting them," Varas said. "They are our future. If we aren't going to invest in them, then shame on us."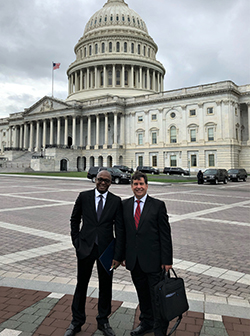 Members discussed recommendations on a range of policy issues, such as eliminating loan origination fees, retaining the Graduate PLUS Loan Program, preserving and improving the Public Service Loan Forgiveness (PSLF) program, restoring the in-school loan interest subsidy for graduate students, and lowering interest rates on federal student loans for graduate students.
Jackson, who advocated on behalf of students on the hill for the first time today, said the day was empowering, and that it allowed him "to see a different side of the financial aid world." He added that it was a great experience being able to advocate for students as "quite often aid offices feel things are imposed on them."
"In the meetings we had today we had really good conversations," Jackson said. "I would encourage anyone else who is thinking about advocacy to do this because you get a chance to really communicate with folks who make things happen."
For more pictures from the event, check out NASFAA's Advocacy Pipeline Facebook album. If you're interested in volunteering to be a part of NASFAA's Advocacy Pipeline, fill out an interest form here.
Publication Date: 10/12/2018
---