The Allan W. Purdy Distinguished Service Award is one of the highest awards that NASFAA bestows. It may be awarded either for significant contributions in the furtherance of NASFAA's goals over a sustained period of time, or for a single contribution of such momentous importance as to deserve the award. An award recipient may come from the financial aid, political, educational, business, or other community.
The NASFAA Awards Nomination process is now open for member nominations until February 11, 2022. Winners will be announced this summer at the NASFAA National Conference.
2021 Allan W. Purdy Distinguished Service Award Winner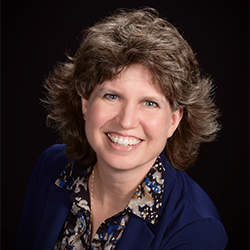 Brenda Hicks, Director of Financial Aid, Southwestern College
Brenda Hicks, NASFAA's 2020-21 National Chair, has served Southwestern College in both admissions and financial aid since 1991 and is currently the director of financial aid. Over the years she has been active in state, regional, and national professional associations as a trainer, board member, and committee chair. She has been a recipient of the NASFAA Leadership award and the KASFAA Meritorious Achievement award. She is a former RMASFAA and KASFAA president and has previously served on NASFAA's Board of Directors as a regional representative and representative-at-large. She has also been a member of the NASFAA Association Governance Committee and has served on several task forces, including the NASFAA 50th Anniversary Task Force, the State and Regional Alliance Task Force, and the Enhanced Loan Counseling Task Force.