This award is presented to an individual who has made an important contribution to the Association or to the profession. To receive a Meritorious Achievement Award the individual should have made either an important single contribution to the Association or the profession; or significant multiple contributions to the Association or the profession.
The NASFAA Awards Nomination process is now open for member nominations until February 11, 2022. Winners will be announced this summer at the NASFAA National Conference.
2021 Meritorious Achievement Award Winner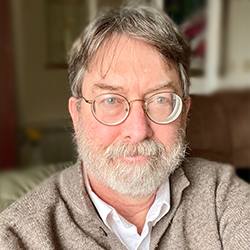 G. Michael Johnson, Emeritus Director of Financial Aid, Columbia Gorge Community College
Mike Johnson has been involved in the financial aid community for over 30 years before his retirement in 2020. He is a "financial aid legend" in the WASFAA and Oregon region specifically. During his financial aid career, he has taught, coached, trained, and influenced a generation of financial aid administrators to be thoughtful, careful, informed supporters of students and student financial aid policy. Mike is an active member of his state, regional and national financial aid associations, having served as President of OASFAA and WASFAA, NASFAA Regional Representative and Representative at Large. His commitment to students and the financial aid community has been extraordinary as he always goes out of his way to share what he's learned during his time in financial aid.