August State & Regional Association Updates
By Maria Carrasco, NASFAA Staff Reporter
In this monthly round-up in Today's News, we would like to highlight what is going on in your state and regional financial aid administrator associations.
This month, we have the opportunity to hear from our colleagues from California, Iowa, Tennessee, New York, Minnesota, and the Delaware-District of Columbia-Maryland Association of Student Financial Aid Administrators.
Christina Tangalakis, president of CASFAA (California), shares that in July, leaders of CASFAA convened a task force to deliberate on the establishment of a leadership program designed specifically to support emerging leaders within California's financial aid offices. "Given the unique characteristics of California as a state for financial aid professionals, it has become imperative for these leaders to possess comprehensive knowledge and expertise in both state and federal regulations along with the legislative processes," Tangalakis writes. She adds that the task force agreed on the necessity for a comprehensive training program that encompasses California's higher education history, legislation, and budgetary processes, as well as navigating shared challenges and changes encountered by financial aid professionals, such as staffing turnover, constrained training budgets, attrition, and other issues.
The leadership program will be the CASFAA Summer Leadership Consortium, which will provide comprehensive financial aid leadership training in a California context. Tangalakis writes that emerging leaders within state aid offices will benefit from contextualized training on state and federal drivers of financial aid policy and practice, and will acquire knowledge of state higher education history, funding sources, state budget processes, state advocacy, and variations of aid delivery across higher education sectors. "The outcomes from this training opportunity will have immediate practical applications within the financial aid office and extend beyond its boundaries," Tangalakis adds.
Matt Falduto, president of IASFAA (Iowa), shares that the IASFAA Executive Council met on July 18 and adopted a three-year strategic plan, which included a new mission, vision, and values statement, as well as specific goals.
The new mission statement reads, "IASFAA is an organization committed to the service and support of financial aid professionals by providing networking, professional development, and leadership opportunities that reflect the diversity of our membership and those we serve."
Additionally, IASFAA adopted an institutional pricing structure to be effective with the 2024-25 academic year. Planning has begun for the fall conference, which will be October 4-6 in Cedar Falls, and is the first of two conferences this year as the association transitions to one spring conference for the 2024-25 academic year, Falduto writes.
Jennifer Byrd, president of TASFAA (Tennessee), shares that the association had its transition meeting on July 20 and its first board meeting of the 2023-2024 year on July 21 at Montgomery Bell State Park. "The TASFAA Executive Board is excited to support their members through the 2023-2024 year," Byrd writes.
Patricia Donahue, president of NYSFAAA (New York), shares that the association sent out a joint statement of support to the financial aid community in New York state in response to the upcoming FAFSA simplification implementation.
Detra Hooper, chair of Tri-State DE-DC-MD ASFAA, shares that the association's Neophyte training was back in person in July. The association's Maryland president, in collaboration with the Professional Development and Training Committee, hosted an "intense" four-day, three-night training and networking opportunity at Salisbury University. "Financial aid administrators new and seasoned from across the three states gathered to discuss the history of financial aid and learn about the future of financial aid," Hooper writes. She adds that based on attendee feedback, everyone was pleased about the training.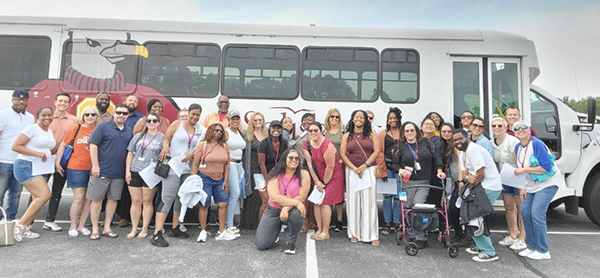 Amanda Cantú, president of MAFAA (Minnesota), shares that the association held its spring conference in May, where several members were recognized for their years of service and contributions to MAFAA. The 2024 MAFAA Spring Conference will be held May 8-10 in Brainerd, Minnesota.
Additionally, the MAFAA Executive Board had a productive retreat planning for the upcoming year. "We are excited for what the year will bring," Cantú writes. MAFAA's Conference Planning Committee is "hard at work," she adds, organizing the 2023 fall training on October 10 at the Plymouth Community Center. MAFAA's Outreach Committee is also working to sign up volunteers for the Minnesota National College Fair on October 4-5 at the Minneapolis Convention Center.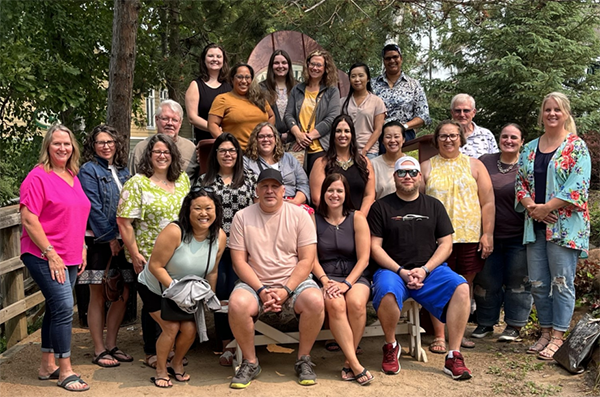 Check back next month to see what your colleagues are doing across the country, and check out your colleagues' updates from previous months!
Publication Date: 8/4/2023
---