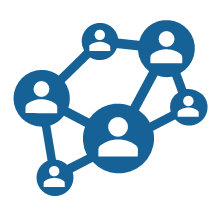 A successful and productive office culture contributes to the effectiveness and outcomes of your team. A positive culture in your office can reduce absenteeism, encourage and cultivate mentorship, build team commitment to your institutional and departmental goals, help you as a leader make better decisions, and create an environment of fun at work. Culture can be one of the hardest things to change in an organization, but you as a leader have an important role to play in setting the expectation as to what your departmental culture will be. By being deliberate and specific about how you expect the office to work, you will have a set of measurable goals to assess your success.
Office Culture 101
Employee Expectations
Have clear, defined employee expectations. Staff can get frustrated when there are not clear expectations.

Expectations can address work hours, professionalism, dress code, ethics, etc.

Roll them out in a positive way (managers first, then team meeting) with an opportunity to ask questions (can address work hours, professionalism, dress, ethics, etc.).
Work closely with human resources and/or general counsel to ensure they are fair, legal, enforceable, etc.
Develop an office mission statement, vision, values, and goals.
Training
Hold compliance, ethics, and human-interest sessions.
Have a training team on staff that helps develop and roll out training in conjunction with subject matter experts.
Consider inviting external offices for team building and customer/student service.
For New Managers
Meet with each staff member individually. Find out what's working, what's not working, and ideas/opportunities for improvement.
Review job descriptions for accuracy and clear job duties.
Stay humble and hungry — remember where you've come from and continue to set goals for yourself.
Check your ego at the door — none of us know everything.
Mentoring Opportunities
Create a network of people to assist with mentoring opportunities.
Mentors do not always have to be in higher positions.
Help facilitate connections for mentoring opportunities.
Consider how your work helps in mentoring staff and managers.


What we say and do matters.
Our teams are watching us for leadership, guidance, and behavioral expectations.
For example, if you yell at staff members, the team considers this acceptable behavior.
Meet With External Stakeholders
Find out what's working, what's not working, and ideas/opportunities for improvement.
The Office of "No" — how do we go from the Office of "No" to the Office of "Yes" or the Office of "Know"?

The Office of Yes:

Striving to find a win-win scenario where the main underlying goal may be met, but not necessarily in the way originally requested.

The Office of "Know":

Aiming to be seen as experts and be invited to the table to offer compliance-related feedback and compromise ideas.

In schools with multiple locations or decentralized operations, learning each individual location's culture and how we fit into that puzzle.
Make friends with human resources. They can be your biggest asset.
Have an Open-Door Policy
Spend time actively listening and talking to your team members.
For institutions with multiple campuses and/or locations, make sure to visit your teams in other locations.
Be present matters — others take notice.
Get input from your managers and team members.
Suggested Books
Building an Inclusive Team & Being an Inclusive Leader
The best leadership teams are composed of people from varying backgrounds, with different ideas, who are willing to work together toward meeting the office's goals. Leaders have a responsibility to foster and promote these differences with understanding, respect, and dignity in the forefront. Inclusive leaders are mindful and intentional in their efforts to create purposeful inclusion.
Suggested Books
Resources
Emotional Intelligence
Emotional Intelligence (EQ) is our ability to communicate in ways that allow us to maintain positive and empathetic relationships with others. The skill doesn't come naturally for everyone, but thankfully research shows that it can be learned. You will find that higher levels of EQ can lead a team to surpass one with similar skills or knowledge. This skill is valuable as leaders utilize strategic thinking to evaluate where they are now, where they want to be, and the steps necessary to get there. These skills are important at all levels of an organization, and recognizing strengths in these areas can feed directly into your succession plan.
Resources
Proactive Change Management
Change is inevitable in life, and perhaps even more so in the workplace. However, change fatigue can be real, and change just for change's sake is usually a recipe for failed progress. Knowing when change is necessary, how to manage your organization through change, and being able to assess that journey during and after is the hallmark of a strong organization.
Resources
Return to Toolkit Home | Continue to Relationship & Coalition Building >>