October State & Regional Association Updates
In this monthly round-up in Today's News, we would like to highlight what is going on in your state and regional financial aid administrator associations.

This month, we have the opportunity to hear from state and regional leaders from across the United States. First, Patricia Donahue, president of NYSFAAA (New York) and director of financial aid operations at SUNY Binghamton, reports that the association held its 54th annual conference in late October in Lake Placid. The association elected new officers for the next two years:
President - Patti Donahue
1st Vice President - Amy Thompson, director of financial aid at St. Joseph's University
2nd Vice President - Robert Zasso, director of financial aid at Dutchess Community College
Secretary - Megan Kennerknecht, director of financial aid at Finger Lakes Community College
Treasurer - Joseph Weglarz, executive director of student financial services at Marist College
Bronwyn Garrison, president of CASFAA (California) and assistant director of financial aid and scholarships at the University of California, San Diego, said the association held its first in-person conference in two years this October in Santa Clara, California, with the theme "Better Together." Sessions included everything from FAFSA simplification and compliance to California state programs and student engagement.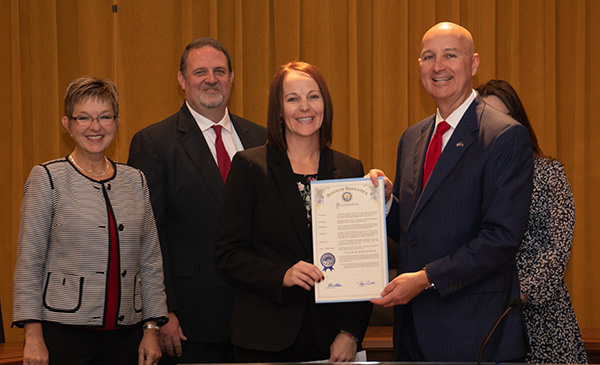 Bailey Jorgensen, president of NeASFAA (Nebraska) and a financial aid counselor at Creighton University, tells us that Nebraska Gov. Pete Ricketts has proclaimed October Financial Aid Awareness Month in the state. The governor signed and presented the proclamation to representatives from EducationQuest Foundation, the Nebraska Association of Student Financial Aid Administrators (NeASFAA) and the Coordinating Commission for Postsecondary Education (CCPE). The proclamation coincided with the October 1 opening of the FAFSA for the 2023-24 academic year.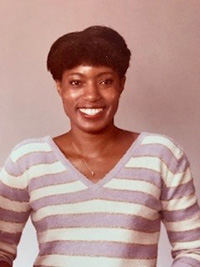 Also in the Midwest, Brandi Miller IASFAA (Iowa) president and assistant director of new student programs at Drake University, shares that IASFAA has a new award, its first focused on diversity. The Genevieve Watson Diversity Award was created in honor of IASFAA's first African-American president, who served in 1986. Genevieve also served IASFAA as secretary (1982-83) and vice president (1984-85) and was from Drake University. This award recognizes a significant contribution to diversity, equity, inclusion, and access in the financial aid profession or institution. Selection is based upon leadership; work on an important project; or significant service to students, the association or the profession that supports diversity, equity, inclusion, and access.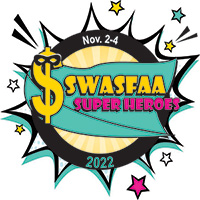 SWASFAA President Amy Cable, FAAC®, chief student affairs officer at the Louisiana Community and Technical College System, reports that the association will host its new aid officer boot camp and regional conference in Oklahoma City Oct. 31-Nov. 4, 2022.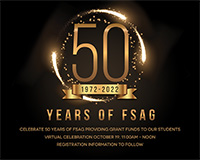 For this year's National Financial Aid Day, FASFAA (Florida) celebrated Florida's largest need-based program — the Florida Student Assistance Grant (FSAG) — on its 50th birthday, according to Kris Hatcher, FAAC®, FASFAA president-elect and director of financial aid at Gulf Coast State College. During its webinar, FASFAA board members reviewed FSAG's history, proclaimed the third Wednesday of every month as "FSAG Day" in Florida, and presented the state's Department of Education with an appreciation plaque to commemorate the program's golden anniversary.
WASFAA President Nicole McMillin, FAAC®, director of financial aid at Idaho College of Osteopathic Medicine, shares the association will host a number of events this fall, including the WASFAA Executive Council meeting November 17-18, the Jerry R Sims Management & Leadership Institute November 16-18, and the Rebekah Hoppel Salcedo Leadership Development Program (RHSLDP) November 14-15. In September, WASFAA concluded the second successful cohort of the RHSLDP. This year-long program includes training and collaborative group work along with a yearlong, one-to-one mentorship program to develop the next generation of leaders. The program has resulted in at least half of the mentees moving into leadership or management positions, McMillin reports, adding that WASFAA was proud to be recognized by NASFAA in June 2022 when the RHSLDP received the NASFAA Gold Star Award.
WASFAA's Training Committee also continued robust online training, bringing back the popular flat-fee multi-event training series this fall. Committee members are also excited to return to in-person training throughout the region. Also this fall, the WASFAA Executive Council is excited to have NASFAA President Justin Draeger and National Chair Brad Barnett join the November meeting virtually. Meanwhile, WASFAA President-Elect, Amanda Cornelius, joined MASFAA in celebrating 60 years at their October conference as part of the Regional Presidents Exchange.
Check back next month to see what your colleagues are doing across the country!
Publication Date: 11/1/2022
---