NASFAA Mourns the Loss of Gerald 'Jerry' Bird
By Maria Carrasco, NASFAA Staff Reporter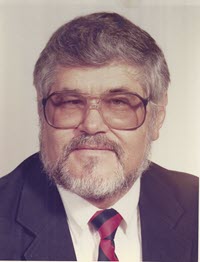 It is with great sadness that we share the news of the passing of Gerald "Jerry" Bird, who served for 35 years in the financial aid profession, including as president of the Southern Association of Student Financial Aid Administrators (SASFAA) and national chair of NASFAA.
Jerry passed away on April 19, 2023, after a long battle with dementia.
Jerry got his start in financial aid while he was working as counselor at Messick High School in Memphis, Tennessee, and was approached by a friend working at Memphis State who invited him to apply for a position in the financial aid office.
That spurred a 35-year-long financial aid career for Jerry, where he worked in the aid offices of Memphis State, the University of North Carolina, Charlotte, the University of Alabama, Birmingham, and the University of South Carolina. However, his service didn't just impact the institutions he worked at, but nationwide, as his obituary notes he fought to change policies regarding financial aid.
"Jerry's influence on the financial aid community was vast and many in the profession count him as a mentor, advisor, teacher, and friend," his obituary continues.
From 1985-1986, Jerry served as the national chair for NASFAA, a position that at the time was called president. During that time, Jerry also helped launch NASFAA's annual Leadership & Legislative Conference & Expo, serving as the conference chair in 1985. And in 1986, Jerry was the recipient of NASFAA's Allan W. Purdy Distinguished Service award. The award is given to members for their significant contributions in the furtherance of NASFAA's goals over a sustained period of time, or for a single contribution of such momentous importance as to deserve the award.
"Jerry was instrumental in making NASFAA the respected and engaged association it is today, and we are forever grateful for his service," said NASFAA President and CEO Justin Draeger. "Not only was Jerry a trailblazing leader for NASFAA — he was also a fierce advocate for students."
NASFAA's historical account of the first 20 years of the association notes that Jerry began his term as NASFAA president/national chair with a "call to arms" in which he chided federal authorities "for ignoring the purpose behind student assistance: students needed to be free to concentrate on the content of their textbooks, rather than fettered by worrying whether they could afford to buy those books."
"The tone of defiance in Bird's remarks was purposeful; by issuing a public challenge to the Department he clearly indicated NASFAA's determination to defend vigorously the right of access to higher education, and to defend it both from budgetary and programmatic attacks," the account continues. "Still, Bird did not indicate an unwillingness on the part of the Association to depart entirely from the traditional methods of working with the Department of Education in achieving common ground. Rather, his independence reflected the pride NASFAA felt in reaching its twentieth anniversary year as 'the most widely respected organization on student aid in the country.'"
Jerry is survived by his wife of 62 years, Gwen, as well as his children, Kimberly Jordan (Matt), Randall (Debra), and Madison. Kimberly is the executive director of financial aid services at Georgia Gwinnett College and condolences can be sent to her at 15 Sweet Bay Lane, Carrollton, Georgia, 30116.
If you have memories of Jerry and his service in the profession, please share them in the comments below.
Publication Date: 5/16/2023
---