MVP Aaron Steffens

MVP: Most Valuable Professional is an occasional series that features a brief Q&A with a different NASFAA member. Do you know a financial aid colleague with something interesting to say? Send the names of potential future MVPs and a short note about why you're nominating them to [email protected].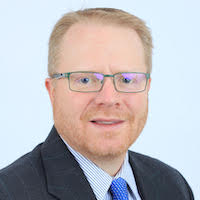 Aaron Steffens
Director of Financial Aid Operations
Luther College

Meet Aaron Steffens. Aaron has been in financial aid for more than 20 years and got his start in the profession by accident. While working as an admissions counselor, he served on a search committee for a new financial aid counselor that didn't yield a candidate, and was asked by the committee if he would take the position. Twenty-three years later and he is still in the field, now as the director of financial aid at Luther College in Iowa. For Aaron, watching students succeed in their pursuit of a degree is the most rewarding part of the job and "becomes extra special when one of those students finds a career in the aid profession."
Aaron has been active with both NASFAA and his regional association, previously serving as president and a member of the board of directors for the Midwest Association of Financial Aid Administrators (MASFAA). He's participated in several thought and task forces for NASFAA and served as the commission director for NASFAA's Board of Directors, Conference Mentor Task Force, and Compliance Engine User Working Group, as well as a member of the Awards Committee. Additionally, Aaron received a NASFAA Regional Leadership Award last year for his contributions.
What is one thing you love about working at your school?
Watching the students grow as individuals during their progression through the academic program and keeping in touch with a few of them after graduation.
Is there anything in particular about the financial aid system that you wish you could change?
We need to continue to focus on simplification of the aid programs. I believe we have started to head in the right direction, but there is still a long journey ahead. I also believe that institutional aid funds need to shift their focus away from merit-based aid and more toward assisting those with demonstrated financial need.
How have you experienced innovation in your career in financial aid?
Advances in technology have been the biggest innovations thus far in my career. When I started, Pell Grant rosters were completed on paper and mailed to the Department of Education. I can also remember receiving software upgrades via floppy disk and hearing the modem as it transmitted data every morning over the phone lines to CPS. This past year, using Zoom regularly to visit with prospective students and families about financial aid offers was something we wouldn't have thought about just a couple of years ago.
What's helped you the most in getting through the past year?
This indeed has become a tough year to become a new director. Taking one day at a time and continuing to stay connected with financial aid colleagues at other institutions that I can both collaborate and commiserate with as needed has been very helpful.
What's the best thing that has happened to you recently?
I paid off my mortgage!
If you could choose to do anything for a day, what would it be?
Take a leisurely bike ride around Mackinac Island, partake in some great food and beverage, and just RELAX!
What is a goal you've set for yourself for the upcoming year?
Spend at least an hour outside each evening either biking, hiking, or working in my yard.
If you could live anywhere, where would it be?
I've had the opportunity to travel quite a bit, but I'm always happy to come back home to Northeast Iowa. However, I'm getting to the point in my life where I really could do without winter.
Is there any message that you have that you'd like to share with your colleagues and financial aid community during these uncertain times?
Every day is a new day of opportunity. You've just got to keep moving forward.
Want to say hello to Aaron or reply to something he said? Please leave your remarks in the comments section below. You can also take a look back at our past MVPs to read any you missed the first time around.
----
Do you know a financial aid colleague with something interesting to say? Send the names of potential future MVPs and a short note about why you're nominating them to [email protected].
Publication Date: 3/23/2021
---