November State & Regional Association Updates
In this monthly round-up in Today's News, we would like to highlight what is going on in your state and regional financial aid administrator associations.
This month, we have the opportunity to hear from our colleagues in Puerto Rico, Iowa, Missouri, Ohio, SASFAA, EASFAA, and MASFAA.
Julio Rodríguez Soiza, director of financial aid for Universidad Ana G. Méndez in Puerto Rico and president of the Association of Student Financial Aid Administrators of Puerto Rico (PRASFAA), shares that the association will be celebrating its 49th anniversary this December.
PRASFAA also elected its board on December 10, 2021, which will serve for two years:
President - Julio Rodríguez Soiza, director of financial aid for Universidad Ana G. Méndez
Former President - Belén M. González Quiñones, vice president of compliance at Mech-Tech College
Vice President - Steven Candelaria, default prevention officer at Mech-Tech College
Secretary (interim) - Elaine Nuñez Arce, financial aid director at Central University of Bayamon
Treasurer - Mayra I. Rodríguez Meléndez, integrated financial aid manager at Sacred Heart University
Vocal - Elaine Nuñez Arce, financial aid director at Central University of Bayamo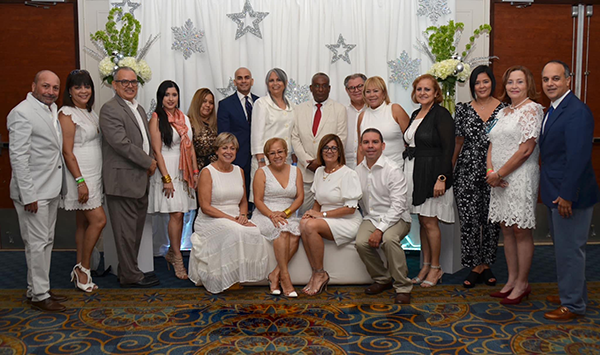 Matt Falduto, president-elect of IASFAA (Iowa), shares that the association had a successful conference in Council Bluffs at the end of October, with two credentialing opportunities and great sessions about diversity, equity, and inclusion (DEI), SAI, SAP, "and other acronyms." In future years, IASFAA will be moving to a spring conference, but for 2023-24 in order to smoothly transition, they'll be hosting both a fall and a spring conference. With the SAI and other changes coming in 2024, two conferences will offer more opportunities to collaborate and prepare, Matt notes.
Matthew Kearney, president-elect of MASFAP (Missouri), shares that the association held a great conference once again, early in November with the theme of "The Magic in You." The conference committee did a tremendous job to ensure it was filled with many opportunities to learn, have fun, connect with others from around the state, as well as other representatives from our regional and national associations. Highlights included an escape room-themed newcomer event, magic shows, much needed state and federal updates, as well as amazing breakout sessions provided by the wonderful MASFAP community, topped off with well deserved awards for individuals who have been influential to the financial aid industry for many years.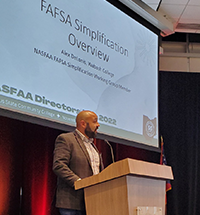 Carrie Short, president of OASFAA (Ohio), shares that the association held its 6th annual Directors' Day (DD) event on Thursday, November 17, with an agenda focused on FAFSA simplification. This was the first in-person DD since 2019! Over 60 financial aid directors representing all sectors attended. Carrie extends her thanks to Alex DeLonis, director at Wabash University and a member of NASFAA's FAFSA Simplification Working Group, who drove in from Indiana for the day.
Michael Morgan, president of SASFAA, shares that the association held a Management Institute on October 6-7. Forty of "our brightest leaders in the association" participated in an interactive workshop in Chattanooga, Tennessee, with a focus on "Preparing for a Post-Pandemic Financial Aid Office." Topics included trends in higher education, articulating the value of staff, mental and physical health, and managing a remote workforce. Leigh Ann Hussey (University of W. Georgia), Sandra Neel (Spalding University), and their team created a program that led to lively discussions and "SASFAA shenanigans" throughout the workshop, energizing those in attendance, Michael notes.
Anne McDermott, president of EASFAA, said the association is wrapping up its fall state conference season and EASFAA members have had many opportunities to build knowledge through conference sessions and networking opportunities. EASFAA's "Tuesdays at 2" committee has remained strong in content and has offered relevant and timely sessions consistently every Tuesday throughout this season. One of EASFAA's main goals as an association this year has been to focus on bringing new people into the EASFAA community and offer them guidance and support to strengthen connection to the industry, their colleagues, and the students they serve, Anne notes. EASFAA has launched its "EASFAA Connects" committee and has made 22 mentor/mentee pairs, and many EASFAA committees have added new members to align with the overall goal of the association. The association is also in the first year of its updated Strategic Plan and is working toward completing many of the initiatives identified as part of this updated plan. As part of the first-year initiatives, EASFAA has been collaborating more between states and its committees have been helpful in adding state representative or association-specific content and discussion. The association is also looking forward to its annual conference in Manchester, New Hampshire on May 14-17, 2023.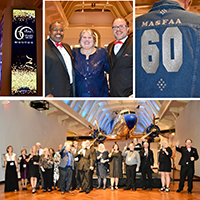 Craig Slaughter, president of MASFAA, shares that the association held its 60th annual conference this past October in Dearborn, Michigan, where members had an excellent time learning and coming together in fellowship as an association. MASFAA also had the honor of welcoming 17 past MASFAA Presidents back to the conference to join in the celebration! MASFAA's diversity book club continues with its fourth installment, and will gather virtually to discuss "Gender: Your Guide" by Lee Airton, PhD.
Check back next month to see what your colleagues are doing across the country, and check out your colleagues' updates from previous months!
Publication Date: 12/7/2022
---