June State & Regional Association Updates
In this new monthly round-up in Today's News, we would like to highlight what is going on in your state and regional financial aid administrator associations.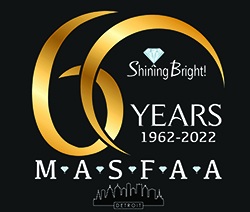 This month, we're excited to hear from the Midwest Association of Student Financial Aid Administrators (MASFAA), which will be celebrating its 60th Diamond Anniversary in October.
MASFAA President Heidi Carl writes, "We are excited to gather and reflect on our 60 years of Shining Bright for Students!"
The association is also joining together for its second Equality Talk MASFAA Book Club discussion, where members will gather virtually to discuss "You'll Never Believe What Happened to Lacey: Crazy Stories About Racism" by Amber Ruffin and Lacey Lamar.
Check back next month to see what your colleagues are doing across the country!
Publication Date: 6/6/2022
---